2023-11-17
|
Science Technology And Business
Business Education: Insights into Master's Programs in Management and Business Fields
Mastering Business Education: A Comprehensive Guide to Management and Business Fields – Insights for Aspiring Graduates
Business Management
MS and ME and Masters
---
Business Education: Insights into Master's Programs in Management and Business Fields
Introduction
In the dynamic landscape of global business, the pursuit of a Master's degree in management and business fields is a strategic step towards unlocking a world of opportunities. Germany, with its robust economy, innovative business environment, and renowned educational institutions, stands out as a premier destination for those aspiring to advance their careers in business. In this article, we will delve into the intricacies of Master's programs in management and business fields in Germany, exploring the unique features, potential career trajectories, and the transformative impact these programs can have on aspiring business leaders.
1. Germany's Business Landscape: A Beacon of Innovation
Germany's economic prowess is synonymous with efficiency, innovation, and a strong emphasis on quality. The country's business landscape is characterized by a thriving ecosystem that encompasses traditional industries, groundbreaking technologies, and a commitment to sustainability. Here are key elements that make Germany a beacon of innovation in the business world:
Mittelstand and Industrial Strength:
The Mittelstand, comprising small and medium-sized enterprises (SMEs), forms the backbone of Germany's industrial strength. These enterprises, often family-owned, are known for their resilience, innovation, and contribution to the country's economic stability.
Innovation and Research:
Germany's commitment to innovation is evident in its robust research and development activities. The collaboration between businesses and research institutions fosters technological advancements and positions Germany as a leader in industries such as automotive engineering, manufacturing, and renewable energy.
Sustainable Practices:
Sustainability is a key focus in Germany's business practices. The concept of "Green Business" is deeply ingrained, with companies actively pursuing environmentally friendly initiatives and integrating sustainability into their corporate strategies.
Global Competitiveness:
German companies are globally competitive, with a significant presence in international markets. This global outlook creates a diverse and challenging business environment, making it an ideal setting for individuals seeking to broaden their business acumen.
2. Master's Programs in Management and Business: An Overview
Master's programs in management and business fields in Germany are designed to equip students with the skills, knowledge, and strategic mindset required for leadership roles in various industries. These programs offer a holistic approach to business education, integrating theoretical concepts with practical applications. Here are key aspects of Master's programs in management and business:
Program Diversity:
Master's programs in management and business cover a wide spectrum of disciplines, allowing students to tailor their education to their specific interests and career goals. Whether in general management, finance, marketing, or entrepreneurship, there is a program to suit various aspirations.
International Perspective:
Germany's business programs emphasize an international perspective, attracting students from around the world. The diverse student body contributes to a global learning environment, preparing graduates for leadership roles in multinational corporations and diverse cultural settings.
Practical Orientation:
Practical orientation is a hallmark of business education in Germany. Many Master's programs include internships, industry projects, and case studies, providing students with hands-on experience and insights into real-world business challenges.
Research and Innovation:
Research plays a significant role in business education, with Master's students often engaged in research projects that contribute to the advancement of business knowledge. This emphasis on research fosters critical thinking and analytical skills.
Soft Skills Development:
In addition to technical skills, Master's programs focus on the development of soft skills such as leadership, communication, and problem-solving. These skills are essential for navigating the complex and dynamic business landscape.
3. Disciplinary Insights: Exploring Management and Business Fields
The diverse array of Master's programs in management and business fields in Germany reflects the dynamic nature of the business world. Let's explore some key disciplines and the unique opportunities they offer:
General Management:
General management programs provide a comprehensive understanding of various business functions, including finance, marketing, operations, and strategy. Graduates are well-equipped for leadership roles with a broad perspective on organizational dynamics.
Finance and Banking:
Programs in finance and banking delve into the intricacies of financial markets, investment strategies, and risk management. Graduates may pursue careers in banking, investment management, or financial consulting.
Marketing and Brand Management:
Marketing programs focus on developing skills in market research, brand management, and digital marketing. Graduates are prepared for roles in product management, advertising, and market strategy.
Entrepreneurship and Innovation:
Entrepreneurship programs nurture the spirit of innovation and creativity. Students learn to develop business plans, identify market opportunities, and navigate the challenges of starting and managing their own ventures.
Supply Chain Management:
Supply chain management programs cover the end-to-end processes involved in the production and distribution of goods and services. Graduates are equipped to optimize supply chain operations and enhance efficiency.
Human Resource Management:
Human resource management programs focus on developing skills in talent acquisition, employee relations, and organizational development. Graduates may pursue careers in human resources, organizational consulting, or talent management.
4. Internationalization and Global Networking
Master's programs in management and business fields in Germany emphasize the importance of internationalization and global networking. Here are key aspects related to international exposure and networking opportunities:
International Student Cohort:
Business programs attract a diverse cohort of international students, creating a multicultural learning environment. Collaborating with peers from different cultural backgrounds enhances the understanding of global business dynamics.
Exchange Programs and Collaborations:
Many universities in Germany have exchange programs and collaborations with international institutions. These opportunities allow students to study abroad for a semester, gaining exposure to different educational systems and business practices.
Corporate Partnerships:
Master's programs often have partnerships with multinational corporations. These partnerships may manifest through guest lectures, industry projects, and networking events, providing students with insights into corporate practices and potential career opportunities.
Global Alumni Network:
Germany's business schools and universities boast extensive alumni networks with a global reach. Alumni often engage in mentorship programs, networking events, and knowledge-sharing initiatives, creating valuable connections for current students.
5. Funding Opportunities and Scholarships
Securing funding for Master's studies is a crucial consideration for many prospective students. Fortunately, there are various funding opportunities and scholarships available to support students pursuing Master's programs in management and business fields:
DAAD Scholarships:
The German Academic Exchange Service (DAAD) offers scholarships for international students pursuing Master's programs in Germany. These scholarships may cover tuition fees, living expenses, and additional support for research projects or internships.
University-specific Scholarships:
Many universities in Germany offer their own scholarships for Master's students in management and business fields. These scholarships may be merit-based, need-based, or specific to certain disciplines within the broader field of business.
Corporate Sponsorships:
Some corporations provide sponsorships or financial support for students pursuing business education. These sponsorships may include opportunities for internships, mentorship programs, or collaborative projects with the sponsoring company.
Government and NGO Grants:
Government agencies and non-governmental organizations (NGOs) in Germany and other countries may offer grants or financial assistance for international students. These grants may be available based on academic merit, research proposals, or specific criteria set by the funding organization.
6. Language Considerations and Academic Support
While many Master's programs in management and business fields in Germany are offered in English, having a basic understanding of the German language can be advantageous, especially for daily interactions and cultural integration. Here are considerations related to language and academic support:
Language Proficiency:
Assess the language requirements of the chosen Master's program. While English proficiency is often sufficient, learning basic German can enhance daily communication and cultural integration, particularly in non-academic settings.
Language Courses:
Many universities in Germany offer language courses for international students. These courses not only improve language skills but also provide insights into German culture and communication styles.
Academic Support Services:
Universities typically offer academic support services, including writing centers, tutoring programs, and workshops. These services assist students in developing effective study habits, writing skills, and strategies for academic success.
Cultural Integration Programs:
Engage in cultural integration programs and activities organized by universities. These programs provide opportunities to connect with local and international students, fostering a sense of community and support.
7. Challenges and Strategies for Success
While pursuing a Master's degree in management and business fields in Germany offers numerous advantages, students may encounter challenges along the way. Being aware of these challenges and implementing effective strategies can contribute to a successful academic and professional journey:
Intensive Coursework:
Master's programs in business fields can be academically rigorous. Developing effective time-management skills, staying organized, and seeking academic support when needed are essential for success.
Cultural Adjustment:
Cultural adjustment is a common aspect of studying abroad. Engaging in cultural activities, participating in social events, and building connections with fellow students can ease the process of adaptation.
Internship and Job Search:
Finding internships or job opportunities in a new country may pose challenges. Leveraging university career services, networking with professionals, and attending industry events can enhance opportunities for internships and job placements.
Balancing Work and Study:
Some students may choose to work part-time while pursuing their Master's degree. Balancing work commitments with academic responsibilities requires careful planning and time management.
8. Post-Graduation Opportunities
Completing a Master's program in management and business fields in Germany opens doors to a multitude of post-graduation opportunities. Whether graduates choose to enter the corporate world, start their own ventures, or pursue further academic research, the skills and knowledge gained during the Master's journey form a solid foundation. Here are potential post-graduation pathways:
Corporate Careers:
Many graduates enter the corporate world, working for multinational corporations, consulting firms, or financial institutions. Positions in management, marketing, finance, and operations are common career paths.
Entrepreneurship and Start-ups:
Some graduates are drawn to entrepreneurship, either starting their own ventures or joining start-up ecosystems. Germany's entrepreneurial landscape and support for innovation create a conducive environment for business ventures.
Consulting:
Consulting roles in areas such as management consulting, strategy, and organizational development are attractive options for business graduates. Consulting firms often value the diverse skill set acquired during Master's programs.
Further Academic Pursuits:
Graduates may choose to pursue further academic studies, such as a Ph.D. in business or related fields. This path is suitable for those interested in research and academia.
International Opportunities:
Germany's global business connections open doors to international opportunities. Graduates may explore roles that involve working in different countries, contributing to global business strategies, or participating in international projects.
Conclusion: Navigating the Business Landscape in Germany
Embarking on a Master's journey in management and business fields in Germany is not just an academic pursuit; it's a strategic investment in a future shaped by innovation, global perspectives, and leadership excellence. From the lecture halls of renowned business schools to the boardrooms of international corporations, Germany offers a dynamic and transformative environment for aspiring business leaders.
As you navigate the intricacies of Master's programs in management and business fields, embrace the challenges, leverage the rich resources available, and actively participate in the dynamic business community. Germany's commitment to excellence, innovation, and sustainability ensures that your Master's journey is not just a step towards academic achievement but a significant stride towards shaping the future of global business. Welcome to a world where strategic thinking meets entrepreneurial spirit, and your contributions as a business leader have the potential to leave a lasting impact on the business landscape for years to come.
Read More:
Submit the form and we'll get in touch in the next 24 hours
Check the downloadable guides!!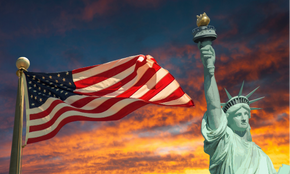 STUDY-IN-USA-Guide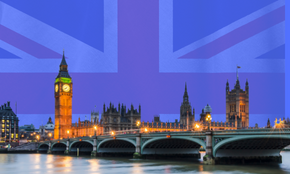 STUDY-IN-UK-Guide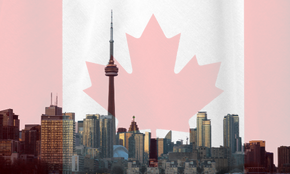 STUDY-IN-CANADA-Guide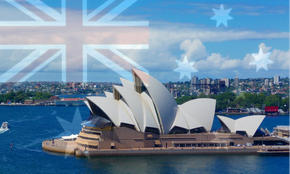 STUDY-IN-AUSTRALIA-Guide
---