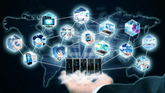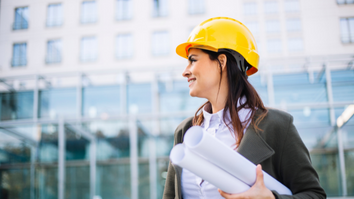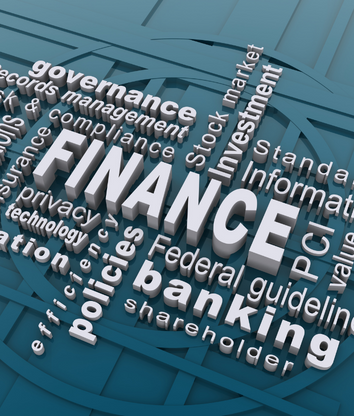 Job Opportunities in The USA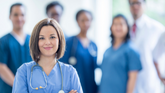 A significant question every student has while choosing bachelor's or master's degree abroad is the kind of job it would provide in future. However, with the exception of a few professions, such as medicine, you may be glad to learn that your alternatives are often not limited by your degree subject. Finding employment after MS in the United States is becoming challenging as the population grows. Strict immigration policies and a high cost of living are two variables that contribute to this problem. MS graduates in the United States earn around 94,000 USD (around 70.4 lakh INR) per year on average
High-paying Industries
Physicians, surgeons, and psychologists are just a few of the high-paying careers available in this field. Highest paying jobs and salaries
Obstetrics and gynecology physician (OB – GYN)

$187,802

Psychiatrist

$221,402

Orthodontist

$245,322

Anesthesiologist

$376,461
. . .
Jobs in this field can be found at law firms or in businesses that provide legal services such as patent agent services
Patent Attorney

$154,317

Chief Legal Officer

$140,764

Corporate Lawyer

$133,099

Intellectual Property Paralegal

$105,424
. . .
This industry contributes to the safety and security of enterprises, governments, and educational institutions
Site Reliability Engineer

$126,774

Network Architect

$121,846

Software Engineer

$110,638

IT Manager

$100,295
. . .
Management of Companies and Enterprises
This comprises establishments that hold securities of firms and enterprises to have a controlling stake or influence management decisions, or establishments (excluding government establishments)
Chief Executives

$91.15

Marketing Managers

$64.56

Financial Managers

$61.53
. . .
This industry is full of professions with various types of jobs. Some of the highest paid jobs are
Petroleum Engineer

$76,314

Nuclear Engineer

$93,184

Aeronautical Engineer

$102,584

Computer Vision Engineer

$148,084
. . .
Firms and institutions in the financial industry provide financial services to retail and business consumers.
Insurance Advisor

$63,105

Investment Banker

$90,058

Compliance Officer

$82,425

Budget Analyst

$80,945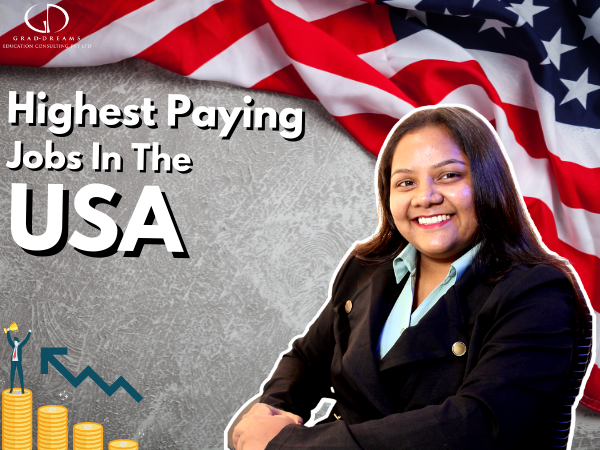 Submit the form and we'll get in touch in the next 24 hours
How to find jobs in the US?
Hundreds of job boards, local and worldwide, free and paid, can be found in the United States. But, with so many employment sites to choose from, it is difficult to determine and rely upon. We have gathered the following top job sites for you in the US – 
Glassdoor
CareerBuilder
Flex jobs
Snagajob
Job2careers
Indeed
Monster
Nexxt
US.Jobs
ZipRecruiter
LinkedIn
Americas Job Exchange
Dice
TheMuse
SimplyHired
Work Visa for international students/graduates
International students in the United States can work on campus for up to 20 hours per week during their first year of study and apply for practical training beginning in their second year. Optional (OPT) and curricular practical training are the two types of practical training available (CPT). Both can be completed during or after the degree, but within 12 months and in a closely relevant capacity to your subject of study.
You will have a 'grace period' after you finish your degree, giving you time to prepare for departure or apply for a new visa. If you plan to stay and work in the United States, you should apply for a visa change as soon as feasible.