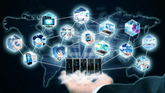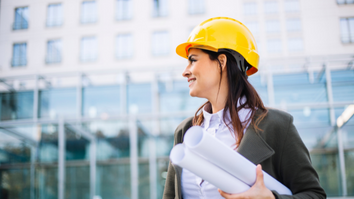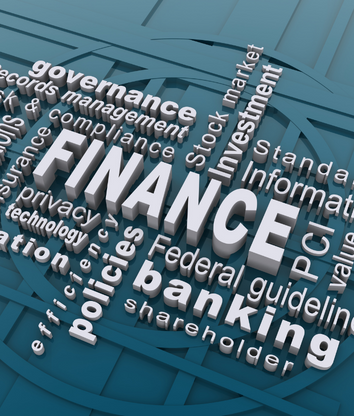 Job Opportunities in The Netherlands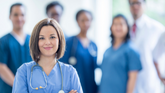 The Netherlands is not only known for its windmills and tulips; it is also a world leader in agriculture, second only to the United States in terms of food exports. Among its most valuable materials are the following: machinery, electrical apparatus, mineral fuels, pharmaceuticals, medical equipment
Known as Europe's transportation hub, the Netherlands' primary economic partners are Germany, Belgium, France, and the United Kingdom. Still, export connections extend as far as Japan, the United States, and parts of Africa.
The Netherlands is home to some of the largest multinational corporations globally, including Unilever, Philips, Shell, and Heineken, and these organisations offer numerous job possibilities for overseas workers in a variety of sectors.
High-paying Industries
The Netherlands has a long history in the energy sector and is home to one of the world's substantial oil and gas companies, Royal Dutch Shell. To manage the sector's burgeoning demand, engineers and professionals will continue to be in high order in the energy sector, particularly in the renewable energy sector
Water Resource Management 
With only 50% of its land area above sea level, the Netherlands has constantly been demanded to innovate and manage its water resources. Engineering graduates interested in getting a degree in the Netherlands will have some excellent opportunities upon graduation.
Aerospace & Mechanical Sector
While the Netherlands' mechanical sector is not comparable to Germany's, the fact remains that Amsterdam is a unique logistical hub, attracting significant investment to the Dutch aerospace industry.
Information & Communication Technology
ICT professionals are in high demand because technology makes things better and easier in many different fields. A young person's chances of finding an excellent job in the country would be even better if they had skills in banking, healthcare, education, and other fields.
A strong banking and financial sector are needed to have a growing economy. There is always a need for skilled workers from the big banks of ABN AMRO, ING, and Rabobank. There is a lot of that in the Netherlands.
Other high paying industries are: -
Logistics
Investment Banking
Data Science
Agriculture
Health care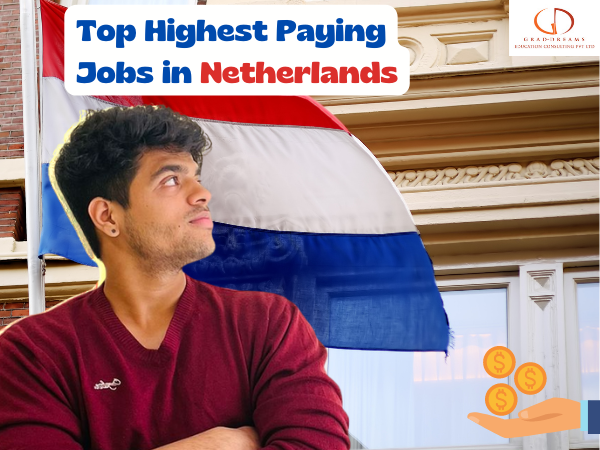 Submit the form and we'll get in touch in the next 24 hours
High-paying Job positions in The Netherlands with their average salary
Researcher ($240,310)
Pilot ($177,720)
Commercial Director ($146,420)
Neurosurgeon ($114,430)
Dermatologist ($114,430)
Company Lawyer ($113,620)
Accountant ($108,240)
Lawyer ($89,950)
Addiction Psychiatrist ($87,620)
Compliance Officer ($123,010 to $133,800)
Bank Manager ($5896 to $19,470)
How to find jobs in the Netherlands?
Following are some of the top websites/portals to find employment in Netherlands:-
I am Expat Jobs
Together Abroad
Jobs in Amsterdam
Hoitalent.com
Expatax
Stepstone
Glassdoor
TotalJobs
Mosnterboard.nl
Jobbird
Sap.com
Takeda
Graduateland
AstraZeneca
Klavierwerk
Different career options after bachelor's and master's degree
Work Visa for international students/graduates
To get a one-year visa, students who finish their bachelor's or master's at a Dutch university can apply for an "Orientation Year" visa. As of March 1, 2016, new rules say that students can apply for this permit for three years after finishing their degree. 
This residence permit is non-extendable and valid for one year only. However, if you enrol in another course, the validity of this residence permit is renewed.