Cost of Studying In The Netherlands
Empower your Academic and Career Goals by removing the Financial Barrier.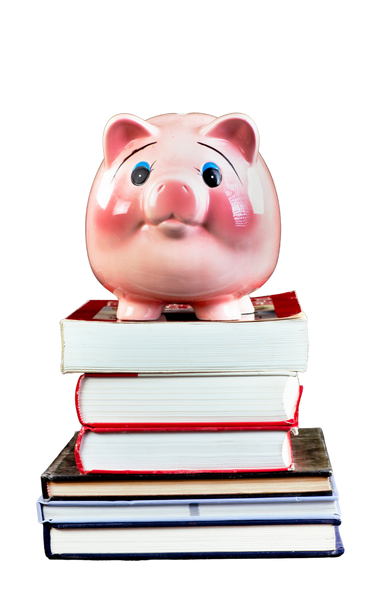 What Is The Cost Of Studying In The Netherlands?
You are interested in pursuing a Bachelor's or Master's degree in the United Kingdom. This is an excellent choice! A welcoming multicultural environment, top-ranked universities, and a large number of English-taught courses all contribute to the high number of international students that come to this Land of Tulips each year.
Here, we'll discuss the prices of attending university as well as daily living expenses in the Netherlands. We'll look at average prices, housing alternatives, and how much money you'd need to be able to afford to study in this stunning European country.
Tuition For Non-EU/EEA Students At Public Universities
The tuition fees for all international students are significantly higher. You can expect to pay anywhere from: $0 to $999.
A Bachelor's degree- between 6,000 and 15,000 euros per year.
A Master's degree- between 8,000 and 20,000 euros per year.
Tuition Fees At Private Universities
If you want to study at a private university in the Netherlands, you will almost always need a greater budget. Some educational programmes might cost as much as 30,000 EUR per year, and some are even more expensive. Medical school and business school are two of the most expensive options available.
Submit the form and we'll get in touch in the next 24 hours
Living Expenses
Accommodation, food, transportation, literature, clothing, and recreational activities will all be part of your monthly budget. If you want to meet these costs, you'll need between 800 and 1,200 EUR every month.
Accommodation Costs
Depending on where you live, renting a room in the Netherlands might cost anything from 300 to 600 euros per month. Student housing is less expensive than typical accommodation, and some colleges offer on-campus living as well. After you've been accepted, you can contact your university to see if they can help you find a room. Renting a single apartment or sharing a larger unit is also an option, although the cost is higher.
The following are the average costs based on the kind of accommodation:
Renting a single unit (studio) costs between 500 and 1,000 euros per month.
Renting an apartment with a friend costs 400-700 EUR per month.
Student housing costs between 350 and 600 euros per month
Food Costs
Students who live alone spend around 150 - 170 EUR per month on food and consumables. Lidl, Aldi, and Albert Heijn are just a few of the low-cost stores available. The amount of money you spend is determined by your way of life and the city in which you live.
Compared to smaller cities such as Groningen or Eindhoven, you might expect shopping in Amsterdam and Rotterdam to be significantly more expensive.
If you prefer to eat out, you may find reasonably priced eateries that serve meals for roughly 10 - 20 EUR.
Transportation Costs
In the Netherlands, the average monthly transportation costs for students are 35-70 EUR. Renting a bike, which is a popular means of transportation in the country and costs as little as 10 EUR per day, is a cost-effective way to save money.
There are also several low-cost possibilities for purchasing a used bike, which can prove to be a superior long-term investment.
Other Costs
30 - 65 EUR per month for books and other study materials
50-60 EUR per month for social activities/entertainment
Not sure where to study?
Book an appointment with us and get consulted from our experts