Studying abroad made possible by Grad-Dreams
Explore Education Loans with attractive offers
Quick Processing Time
Upto 1 week after submission of Docs
With or Without Mortgage
Realise your dream now
Lowest Interest Rate
Can range between 8% to 12%
Dedicated Loan Advisor
For quick processing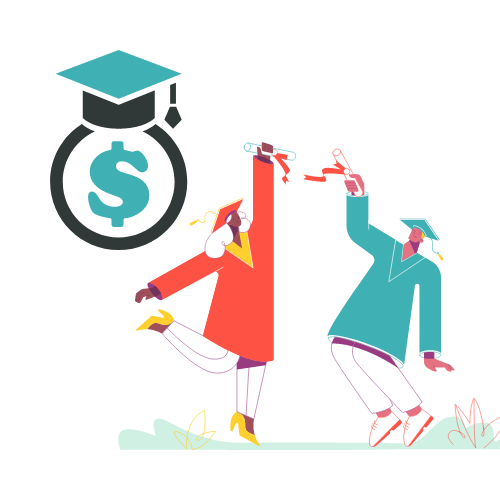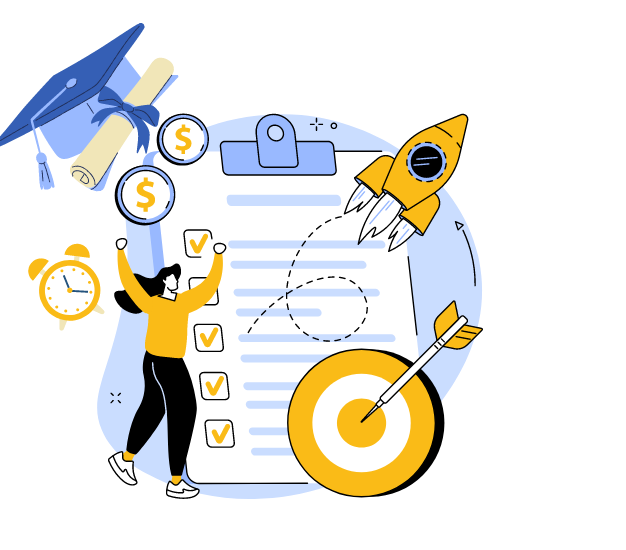 Avail a discount of up to INR 20,000!
Apply for an education loan through Grad-Dreams
Grad-Dreams announces its strategic tie-up with all leading banks and financial institutions to provide a dedicated education loan to students going abroad for further studies. We also assist students looking forward to studying in India.
We are associated with leading banks like; HDFC, ICICI, AXIS, Bank of Baroda, Union Bank, and a few more. Some of the reputed non-banking financial institutions partnered with us are Prodigy, Credila, Avanse, Incred, Auxilo, and more.
The Grad-dreams team asesses the student's academic profile and family background to ensure that they get the perfect financial solution for their educational aspirations. We create a customized solution where the student loan can range from Rs. 8 lakh to Rs. 80 lakh depending on the requirement and profile.
Talk to our Dedicated Advisor now!
Important Features of our Loan Service
Student Loans are readily available for Full-Time, Part-time programs offered by premier institutions in India & abroad.
Students can avail the education loan with or without mortgage/security.
The Interest rate can range anywhere between 8% to 12%.
The repayment moratorium period or holiday can range from 3 months to 12 months before you start repaying the loan.
The processing charges can vary from 0.6% to 1% of the total loan amount. Grad-Dreams would ensure that these charges are applicable only after the Study Loan is sanctioned.
The Education Loan covers all significant expenses, including; Tuition Fees, Living Expenses, Books, Computers, Air tickets, Insurance & more.
Grad-Dreams appoints a dedicated Student Loan Advisor who would help the students choose the right financial institution and help complete the documentation to ensure timely sanction of the study loan.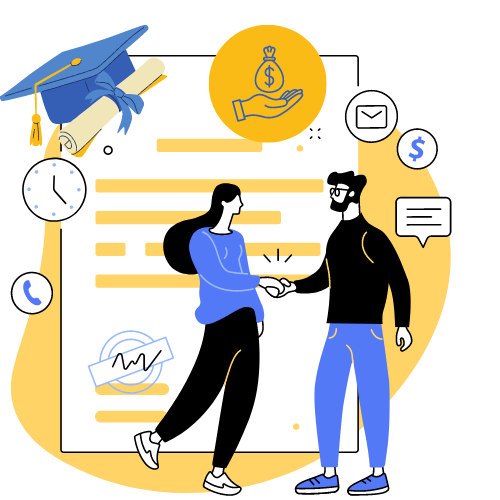 Advantage of applying for your education loan through Grad-Dreams
Priority processing by a dedicated Grad-Dreams Study Loan Advisor.

Get a pre-approval of educational loan even before you secure the Admission.

Depending upon the overall profile, the student may be able to avail a discount that would range from INR 5,000 to INR 20,000.

Receive the loan approval in maximum 1 week, after submission of documents.

Opportunity to get the Study Loan without mortgage / security!

Grad-Dreams would do its best to get the right offer with lowest interest rate, from multiple financial institutions.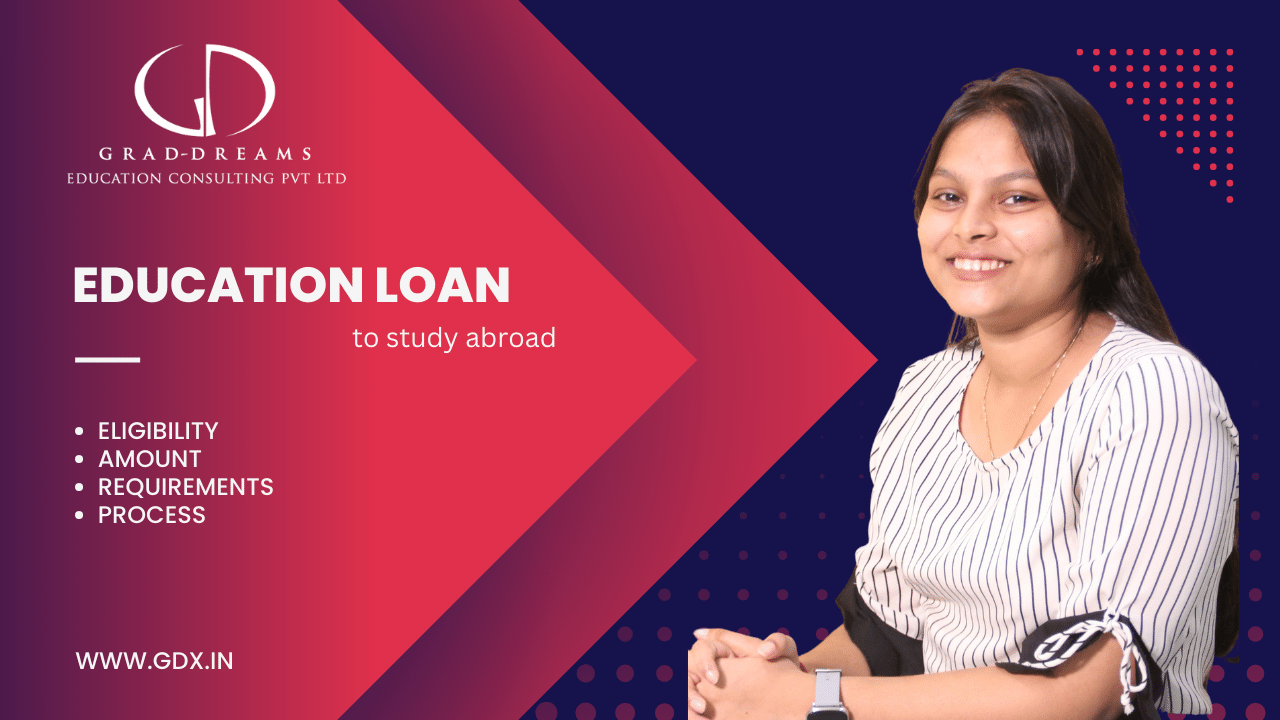 What are the documents required for Student Loan
Following is the tentative list of documents required by the financial institutions, but not limited to the below. Additional documents may be required.
STUDENT'S DOCUMENTS
SSC, HSC, All Degree Mark sheets

Copy of Passport

SAT, GRE, GMAT, TOEFL, IELTS Score cards

Admission Letters / I-20 / CAS

PAN, AADHAR Card

Joining Letter & Salary Slips (For working candidates)

Address Proof(s)

Details of Savings: PF, PPF, Bonds, Shares, Mutual Funds, LIC, Post Office, Gold etc. (if applicable)
GUARANTOR'S / CO-APPLICANT'S DOCUMENTS
All KYC Documents: PAN, AADHAR, Passport etc.

Address Proof(s)
DETAILS OF EMPLOYMENT DOCUMENTS
Last 3 months Salary slips

Last 3 Years Income Tax Returns

Salary Account Statement of 6 months

Existing Loan Details (if applicable)

Details of Savings: PF, PPF, Bonds, Shares, Mutual Funds, LIC, Post Office, Gold etc. (as applicable)

All Immovable Property Documents (if the loan is to be done with mortgage scheme)
Our Esteemed Partners
Our Loan Advisor can assess and evaluate your profile for education loan from these Finance Partners