What are the types of Student Visas for Canada?
Check out the information regarding Canadian visas
Student Visas For The Canada
When you want to study in Canada, you need a study permit which is issued once you arrive in Canada. However, to get to Canada, you must first apply for a Temporary Resident Visa, provided by the Canadian High Commission and facilitated by the Visa Application Centers (VACs). Designated VACs for Canadian Student Visa is VFS Global Services.
There are mainly two categories of Canadian Student Visa - the SDS Category & Non-SDS Category. Students mainly prefer to go for the SDS Category of Visa.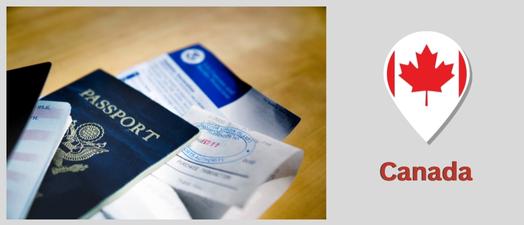 Submit the form and we'll get in touch in the next 24 hours
Documents required for Student Visa
Passport

Passport size photo

Application for Study Permit

Family Information Form

Schedule 1_Temporary Resident Form

Proof of Guaranteed Investment Certificate (GIC)

Payment receipt of Tuition fees

Proof of Finances

University admit / Offer letter

Medical Certificate

Cover Letter for Visa