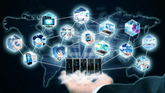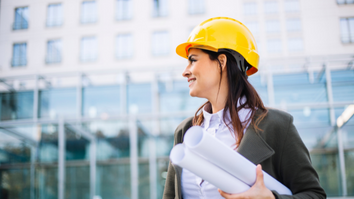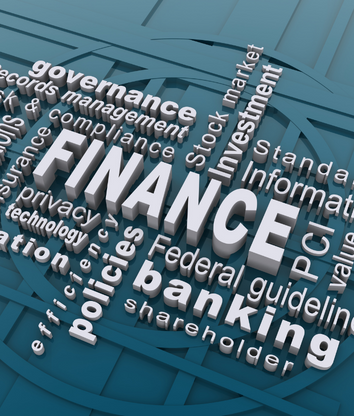 Job Opportunities in France
As the largest country in Europe, with almost 67 million people, France has a lot to offer. It would be best to learn the language before moving because short-term jobs are more common than long-term jobs. 
Tourism, agriculture, energy, manufacturing, transportation, and technology are significant parts of the French economy. The country is known for making luxury goods, fashion, and cosmetics.
Tourism is a big part of the economy, so you'll be able to find jobs at campgrounds or ski resorts during the summer. There are also opportunities to become a tutor for English as a foreign language.
High-paying Industries
Engineering (Aerospace, Metallurgy, Automobile, Mechanical)
The economy started to get better, and there were a lot of jobs in the field mentioned above. There was a lot of demand for professionals. With big companies still spending a lot of money on research, the country keeps getting new people worldwide. 
Energy in France is always in need of new people and resources because it is one of only a few countries that use Nuclear power for its own needs and is the second-largest country in the world for selling energy. Because the industry is multiplying, it needs engineers, scientists, and even management consultants to keep up with it.
Management (Consulting, Marketing & Service Sector)
There is a tremendous need for professionals in all fields, from business consulting to marketing. By 2025, the demand for professionals is expected to be at its highest point. An older population, strong multinationals, and the need for management professionals all add up to many jobs.
Tourism, Hospitality & Luxury
If it's fashion jewellery, perfume, or even toiletries, the French have a way of making even the most ordinary things seem like they have a lot of class. If you studied hospitality, fashion, gourmet food, or luxury management, you could get a job. These classes would help you find a job.
One can look for a job as a teacher in private and public schools, language schools, town halls, universities, or in a company where the English language is taught to employees. But for an English-speaking job, you need to learn French.
. . .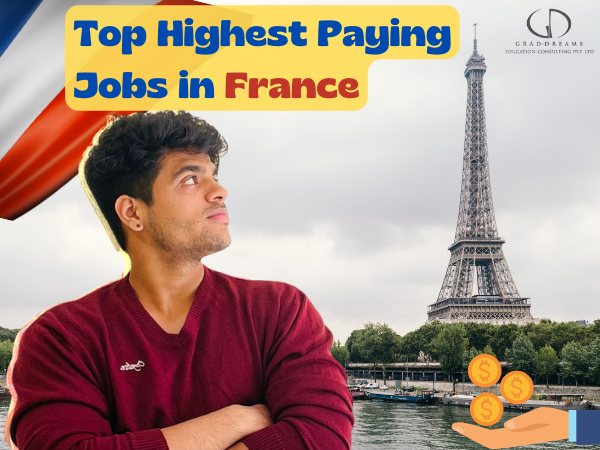 Submit the form and we'll get in touch in the next 24 hours
High-paying Job positions in France with their average salary
Physician ($158,360)
Dentist ($139,050)
Lawyer ($128,310)
Pilot ($95,420)
Allied Healthcare Professional ($87,930)
Financial Analyst ($56,260)
Bank Managers ($67,712
to $193,927)
CEO ($63,461 to
$181,945)
Computer Science & IT Professionals ($49,818)
Research Scientist ($48,735)
Teaching Jobs ($50,320)
Electrician ($45,481)
How to find jobs in France?
Popular job websites in France
Local France
LinkedIn
Indeed
Momji
Keli Jobs
Apec.fr
Snaphunt
Reed – jobs in France
EURES
Different career options after bachelor's and master's degree
Financial Markets and Investment
Luxury & Fashion Management
Banking & International Finance
International Marketing
Aerospace
Entrepreneurship & Innovation
Geopolitics & International Business
Digital Marketing
Data & Business Analytics
Engineering – Global IT Management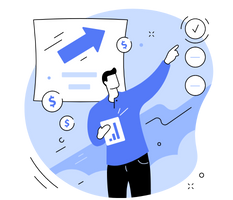 Work Visa for international students/graduates
Students who finish school in France have to leave the country because of its immigration rules. S/He can, however, apply for a visa to live in France if they have a job. If you're going to school for a bachelor's or master's degree, you'll need a work permit.
If you have a bachelor's degree, you can only stay if you have a work permit. But if you have a master's degree from France, you can stay even more efficiently. When you finish your master's degree, you can apply for and get a short-term visa, called an APS, for 24 months.