Cost of Studying In Singapore
Empower your Academic and Career Goals by removing the Financial Barrier.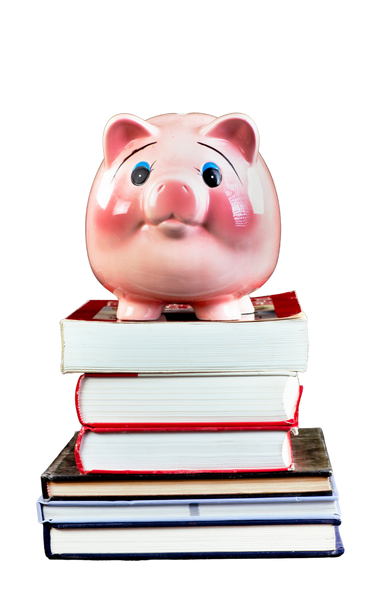 What Is The Cost Of Studying In Singapore?
Singapore has a lot to offer students who want to study abroad, especially those from India. The short distance and relatively lower dollar add to the many benefits of Singapore's world-class education system. There are even more reasons to study in Singapore, with the two largest and oldest universities, the National University of Singapore and Nanyang Technological University, ranking among the top universities in the world. Furthermore, a plethora of international universities having campuses in Singapore provide students with a cost-effective option. So, how much does studying in Singapore cost?
Tuition Fees
Tuition fees vary widely among different categories of institutions, as they do in all nations. In practice, prominent colleges' tuition fees would be far more than those of lesser-known universities. In addition, Singapore's polytechnics, which award certificate diplomas, are even less expensive. For example, a bachelor's degree in engineering at premier universities such as NTU and NUS costs roughly S$ 30,000 per year on average. A student who chooses to attend a private university such as PSB Academy, on the other hand, will pay approximately S$21,000 in tuition fees for one year.
The same level of distinction is accessible in the master's programme. The average cost of an MBA programme at one of the more prestigious universities is around $60,000. Listed below are some of the reputed universities and the cost of their MBA programmes:
A Bachelor's degree- between 6,000 and 15,000 euros per year.
A Master's degree- between 8,000 and 20,000 euros per year.
As can be seen, while the top three MBA programmes in the country have expensive tuition prices, the same degree at Nanyang College of Management, a relatively lesser-known institute, costs almost a third of the same.
It's also worth noting that the pricing structure for foreign universities with campuses in Singapore is the same as it was designed by the university's home center. As a result, a student may not be able to save a significant amount of money on tuition fees.
Submit the form and we'll get in touch in the next 24 hours
Living Expenses
Many people feel that studying in Singapore is less expensive due to the lower tuition fees, which we have found is not the case. But what about the country's living costs? It's also not any less. Singapore is one of the world's most expensive countries. Because of the high level of urbanization and the highly capitalized economy, prices have been steadily rising. Even though there are discounts on student facilities and transportation, it is still a recurring cost. Refer to the table below for a breakdown of the essential costs:
To conclude, studying in Singapore is not necessarily less expensive than in other well-known nations. The majority of master's degrees, particularly MBAs, are one-year programmes, which saves money. As a result, the cost of studying in Singapore is lower than in other well-known study abroad destinations such as the United States and the United Kingdom. What a student needs to understand is that if he or she does not get a spot in a student hall of residence, which is a strong possibility, he or she will have to rely on off-campus housing, which in Singapore is quite expensive. (Learn more about Singapore's Cost of Living.)