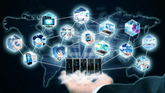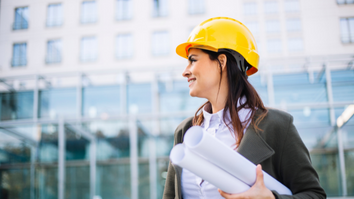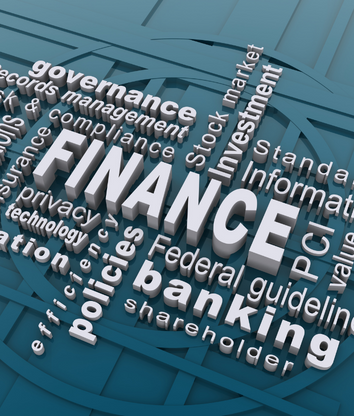 Job Opportunities in Germany
Germany has one of the world's most powerful economies and a plethora of job opportunities. The jobs are among the highest-paying in the industry, and they provide an ideal work-life balance. The work-life balance is satisfactory. Competitive employers hire recent master's degree graduates from German universities.
A student who wants to work in Germany after finishing his or her studies may extend his or her visa for up to 18 months. It will assist students in obtaining employment following the completion of a degree or course.
With an unemployment rate of only 3.1 per cent, Germany pays master's graduates an average salary of 76,000-103,000 EUR/year (INR 66,27,743 to 89,82,336 per year).
High-paying Industries
The most important part of the job is to think about what the market needs and come up with ways to enter the market more effectively.
Healthcare Professional (€58,000)
Germany is going to have a shortage of healthcare workers in the next few years. They can move to the country and get a licence so they can practise medicine here.
Researchers in MINT- Mathematics, Information Technology, Natural Sciences & Technology (€50,000)
Students who have degrees in math, information technology, natural sciences, and technology (MINT) will be able to work in the private sector and in research institutions.
Marketing Professionals (€32,000)
There has also been a lot of demand for marketing professionals as more and more businesses start up. So, keeping money and making sure your brand is well-known are the only things that will help you be successful in business.
Biotechnology & Neuroscience Researchers (€50,000)
People who have studied neuroscience and biotechnology earn a lot of money all over the world, so they can use their skills to do a lot of safety research
IT & Data Science Experts (€47,000)
IT and data science jobs have shown that they pay more than the average annual wage for people that work in these fields in the digital world.
Engineering Professions (€46,000)
Structural Engineering, Computer Science Engineering, Mechanical Engineering, Electrical Engineering, Automotive Engineering, and Telecommunications have good career prospects in Germany. 
Finance & Accounting Professionals (€44,000)
There are many things you have to do when you manage businesses and do accounting, and if you don't know the accounting rules, you can't do well at planning your company's finances
. . .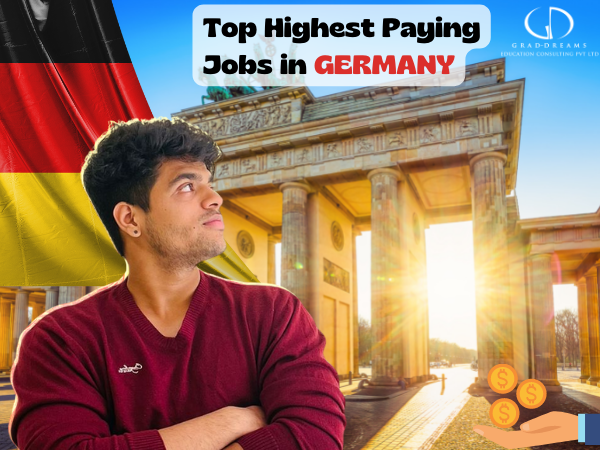 Submit the form and we'll get in touch in the next 24 hours
High-paying Job positions in Germany with their average salary
Regional Manager ($78,950)
SAP HR Consultant ($79,760)
Tax Advisor ($79,760)
Trader ($80,460)
Key Account Manager ($81,390)
Actuary ($83,360)
Production Engineer ($83,590)
EHS Manager ($84,430)
Service Delivery Manager ($85,910)
Pre-sales Manager ($86,260)
Business Manager ($86,960)
Pilot ($87,190)
Channel Manager ($87,540)
Legal Consultant ($87,370)
Software Architect ($91,460)
Lawyer ($92,620)
Programme Manager ($92,620)
How to find jobs in Germany?
Popular job websites in Germany 
Indeed
Arbeitsagentur
StepStone
Meinestadt.de
Stellananzeien.de
Jobrapido.de
Monster Deutschland 
Xing Stellenmarkt
Kimeta
Different career options after bachelor's and master's degree
Engineering - Mechanical Engineering 
Design
Business Administration
Social Sciences
Healthcare
Data Scientists
Research Experts
Tutors (Especially English Tutors)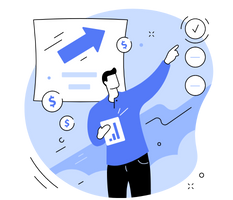 Work Visa for international students/graduates
Students from countries outside of the European Union who want to work in Germany after they finish school can extend their stay for up to 18 months. They can do this to find work that is related to their studies
As long as you work for 18 months, you can do any job you want to make money
In the first place, you should apply for a German residence permit or an EU Blue Card as soon as you find a job that you like and want to do (similar to the US Green Card). You can stay in Germany while your application is being looked at