What are the types of Student Visas for France?
Check out the information regarding Canadian visas
Student Visas For The France
Student Visa for France has two different stages of the application process. The first stage is at the Campus France, and the second stage is at the Embassy. The set of documents required for both stages varies. For both the stages, you will be required to submit original documents, and you will also be required to provide a set of photocopies of those documents.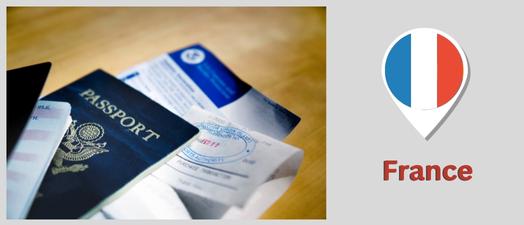 Visa de court séjour pour études ('Schengen' short-stay student visa)
Students apply for this kind of student visa when enrolled for a language course or short term programs. This visa is for a duration of up to 3 months, and you don't need a separate residence visa.
Visa de long séjour études (long-stay visa)
When you want to study in France for longer than 6 months, you will have to apply for this kind of visa. This type of visa lasts for your entire course, i.e., 3 years for bachelor's course, 2 years for master's course and 4 years for PhD. This kind of visa is also called VLT-TS & also works as a residence permit.
Submit the form and we'll get in touch in the next 24 hours
Process to apply for French Student Visa
The first stage to apply for a French Student Visa is with Campus France, where you will have to appear for an interview. You need to submit your documents with VFS (Visa Facilitation Services) for the second stage.
Log on to the Campus France website - https://www.inde.campusfrance.org/

Click on the 'Register Online' box and create your account.

Fill in all the required information, i.e., your academic records, CV, SOP, Passport information etc.

On completion of the form, you will be assigned a Campus France office, wherein you will have to send your file number to get one's file reviewed and also request an appointment.

Appear for your interview with the Campus France advisor. Carry all mandatory documents and a set of photocopies and Campus France fee payment receipt.

You will receive an interview completion certificate at the end of the interview.

Now you can schedule an appointment with VFS-France, and submit your academic documents, photocopies, passport & receipts.
Documents required French Student Visa application
Application for a long stay for more than 90 days.

Copy of Passport

Passport size photos

Print out of Campus France NOC

Letter of registration from the academic institution

Resume

Accurate financial documents to justify that you will be able to bear the tuition fees and living expenses.

Medical Insurance

OFII form (Office Français de Immigration et d'Intégration)

Accurate academic documents
Not sure where to study?
Book an appointment with us and get consulted from our experts