2023-08-24
|
Study Abroad
Top tips for staying safe while studying abroad
This guide includes all the essential tips and advice you need to stay safe and have a great experience while studying abroad.
International Student Travel
General
---
Top tips for staying safe while studying abroad
Are you dreaming of embarking on a global education adventure? Studying abroad can be an incredible experience, offering the opportunity to immerse yourself in a new culture, make lifelong friends, and gain valuable skills for your future. But amidst all the excitement, it's important to prioritize your safety. From doing thorough research to having a reliable backup plan, these strategies will help ensure that your time overseas is both enriching and secure.
Blog Topic:
#Do your research
Research before embarking on your study abroad adventure. This step is crucial for ensuring your safety and well-being while in a foreign country. Start by thoroughly researching the destination where you will be studying. Familiarize yourself with its culture, customs, laws, and any potential risks or challenges that may arise.

It's also important to research the educational institution or program you will be attending. Look into their reputation, accreditation status, and student support services. Check if they have robust safety protocols in place and if they provide orientation sessions to help students navigate their new environment.

When it comes to accommodation options, do your due diligence. Research different neighborhoods or areas where you can live safely and comfortably. Read reviews from previous students who have lived there to get an idea of what to expect.

By conducting thorough research beforehand, you'll be better equipped to make informed decisions about your study abroad experience – ultimately enhancing both your education and personal safety during this exciting chapter of life!
#Be aware of your surroundings
Be aware of your surroundings – a fundamental rule for staying safe while studying abroad. When you find yourself in a new environment, it's crucial to pay attention to what is happening around you. Whether you're walking through the streets of a bustling city or exploring a quiet neighborhood, being vigilant can make all the difference.

One way to stay aware is by observing the people and activities around you. Take note of any suspicious behavior or unfamiliar faces. Trust your instincts and if something doesn't feel right, remove yourself from the situation.

Technology can be both a blessing and a curse when it comes to awareness. While smartphone maps are helpful for navigation, constantly staring at your screen can make you an easy target for theft or other crimes. Keep your belongings secure and limit distractions while out in public. Knowing emergency contact numbers, nearby police stations or hospitals can be invaluable information should anything go wrong during your time abroad.
#Don't travel alone
Exploring a new country can be an exhilarating experience, but it's important to remember that safety should always be a top priority. One of the best ways to stay safe while studying abroad is by avoiding solo travel whenever possible. When you're on unfamiliar territory, having someone by your side can make all the difference. Not only does traveling with companions provide added security, but it also allows for shared experiences and memories that will last a lifetime.

If you do find yourself needing to venture out alone, there are still precautions you can take to ensure your safety. Always let someone know where you're going and when you expect to return. Share your itinerary with a trusted friend or family member so they have an idea of your whereabouts at all times.

Further, research local transportation options in advance and familiarize yourself with any potential risks or scams specific to the area. It's also wise to avoid walking alone at night in unfamiliar or poorly lit areas.
#Tell someone where you're going
One of the most important tips for staying safe while studying abroad is to always let someone know where you're going. Whether it's a day trip to a nearby city or a weekend getaway, it's crucial to inform someone about your plans.

Start by sharing your itinerary with a trusted friend or family member. Provide them with details such as the dates, locations, and contact information of the places you'll be visiting. This way, if anything unexpected happens, they will have an idea of where to find you.

In addition to sharing your itinerary, make sure to check in with this person regularly. It could be as simple as sending them a quick text message or giving them a call every now and then. By doing so, they will know that you are safe and sound.

Furthermore, consider using technology tools that can help track your location or share real-time updates with selected contacts. There are various apps available specifically designed for this purpose which can provide an extra layer of security during your travels.

Remember, telling someone where you're going is not only about safety but also peace of mind – both for yourself and those who care about you. So don't forget to keep them informed throughout your study abroad journey!
#Stay in touch with family and friends
Staying in touch with your loved ones while studying abroad is crucial for both your emotional well-being and your safety. It's important to maintain those connections, even if you're thousands of miles away.

Thanks to modern technology, staying connected has never been easier. Use video calls or messaging apps to have regular conversations with your family and friends back home. Seeing their faces and hearing their voices can make you feel closer, no matter the distance.

Sharing updates about your experiences abroad will not only keep them informed but also give them peace of mind knowing that you are safe and happy. They'll appreciate being a part of your journey, even from afar.

Remember that communication works both ways – make an effort to check in on how things are going back home too. Your loved ones will appreciate feeling included in your life overseas, and it may help ease any worries they have about your safety.
#Have a backup plan
Having a backup plan is essential when studying abroad. While you may have meticulously planned your trip, unexpected situations can still arise. It's always better to be prepared than caught off guard!

One important aspect of having a backup plan is ensuring you have the necessary documents and copies in case of loss or theft. Make copies of your passport, visa, and any other important identification documents. Store these copies in a secure location separate from the originals.

Another crucial element of a backup plan is having emergency contacts readily available. Keep a list of important phone numbers programmed into your phone or written down somewhere easily accessible. This should include local emergency services, as well as contact information for your home country's embassy or consulate.

In addition to physical documentation and contacts, it's also wise to have some financial backup options available. Consider carrying multiple forms of payment such as cash, credit cards, and traveler's checks. Having different options can help ensure that if one method fails or gets lost/stolen, you still have access to funds.
#Conclusion
Studying abroad is an incredible opportunity for personal growth, cultural immersion, and global education. However, it's crucial to prioritize your safety while exploring new destinations. By following these top tips, you can ensure a smooth and secure experience. With these top tips,you can confidently embark on this exciting journey knowing that you have taken necessary precautions.
Study hard,safely explore,and make unforgettable memories!
Related Blogs:
Submit the form and we'll get in touch in the next 24 hours
Check the downloadable guides!!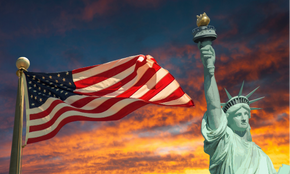 STUDY-IN-USA-Guide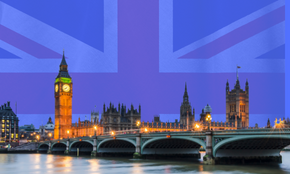 STUDY-IN-UK-Guide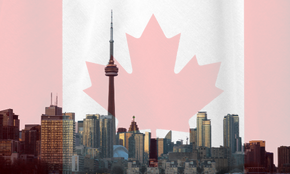 STUDY-IN-CANADA-Guide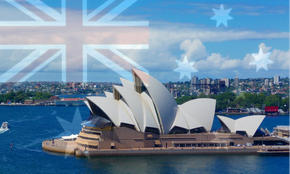 STUDY-IN-AUSTRALIA-Guide
---