2023-11-18
|
Countries
Funding Your Dream: Scholarships and Financial Support for Master's Studies in Germany
Scholarship Mastery: Unlocking Financial Aid for Your Master's Journey in Germany – A Comprehensive Guide
Germany
Scholarships and Financial Aid
---
Funding Your Dream: Scholarships and Financial Support for Master's Studies in Germany
Introduction
Embarking on a master's degree is a significant investment in one's education and future career. For international students pursuing their dream of advanced studies in Germany, the financial aspects of this journey can be a critical consideration. Fortunately, Germany, with its renowned universities and commitment to international education, offers a plethora of scholarship opportunities and financial support programs. In this article, we will explore the various avenues for funding master's studies in Germany, providing valuable insights and guidance for prospective students seeking to turn their academic aspirations into reality.
1. Tuition-Free Education in Germany
One of the most attractive features for international students considering master's studies in Germany is the opportunity to access high-quality education at affordable costs. Many public universities in Germany offer tuition-free education, or they charge minimal tuition fees compared to other countries. This is a result of the country's commitment to making education accessible to students from around the world.
For master's programs, some federal states may impose tuition fees for non-EU/EEA students, but these fees are often significantly lower than in other countries. It's important for prospective students to check the specific regulations of the university and federal state where they plan to study to understand any potential tuition fees.
2. DAAD Scholarships: A Gateway to German Education
The German Academic Exchange Service (Deutscher Akademischer Austauschdienst or DAAD) is a cornerstone in the landscape of scholarships and financial support for international students in Germany. The DAAD offers a wide range of scholarships and funding opportunities for master's students, covering various academic disciplines and backgrounds.
DAAD Scholarships for Development-Related Postgraduate Courses (EPOS):
EPOS scholarships are specifically designed for students from developing countries who wish to pursue a master's degree in development-related fields. These scholarships cover tuition fees, a monthly stipend, travel allowance, health insurance, and other benefits.
DAAD Study Scholarships for Master's Degrees:
These scholarships provide financial support to highly qualified graduates from all disciplines who wish to pursue a master's degree in Germany. The scholarships include a monthly stipend, travel allowance, health insurance, and other benefits.
DAAD Research Grants – Doctoral Programmes in Germany:
While primarily aimed at doctoral candidates, DAAD also provides research grants for students pursuing a master's degree with the intention of pursuing a doctoral degree in the future.
The DAAD scholarship programs are highly competitive, and applicants are encouraged to thoroughly research the specific requirements and eligibility criteria for each program.
3. Deutschlandstipendium (Germany Scholarship): Encouraging Talent and Potential
The Deutschlandstipendium, or Germany Scholarship, is a government-funded initiative aimed at supporting talented and high-achieving students, including international students, pursuing their master's degrees in Germany. This scholarship is not based on financial need but rather on academic excellence and social engagement.
# Benefits of the Deutschlandstipendium:
Recipients of the Germany Scholarship receive a monthly stipend of €300, half of which is provided by private sponsors and the other half by the German government. The scholarship is typically awarded for the standard period of study for the respective master's program.
Eligibility criteria may vary depending on the university, and students are encouraged to check with their chosen institution for specific details on the application process.
4. ERASMUS+ Master Loans: Supporting Mobility and Diversity
ERASMUS+, a flagship program of the European Union for education, training, youth, and sport, offers master's degree loans to eligible students pursuing their studies in a participating ERASMUS+ program country. Germany is one such country where international students can benefit from ERASMUS+ Master Loans.
# Key Features of ERASMUS+ Master Loans:
Loans are provided to help students cover their living costs during the master's program.
The loan is intended to support students who need financial assistance but might not be eligible for the full ERASMUS+ Master Grant.
The loan amount is up to €12,000 for a one-year master's program and up to €18,000 for a two-year master's program.
Students can apply for the loan through participating financial institutions.
ERASMUS+ Master Loans contribute to fostering mobility, diversity, and equal opportunities in higher education.
5. Foundations and Private Organizations: Encouraging Excellence
In addition to government and university-sponsored scholarships, numerous foundations and private organizations in Germany offer financial support to outstanding students pursuing master's degrees. These scholarships often have specific criteria, including academic achievements, extracurricular involvement, and sometimes financial need.
Heinrich Böll Foundation Scholarships:
The Heinrich Böll Foundation offers scholarships for international students pursuing a master's degree in Germany. The scholarships focus on supporting students who are committed to environmental and social issues.
Friedrich Ebert Foundation Scholarships:
This foundation provides scholarships to international students who demonstrate a strong commitment to social democracy and socio-political engagement.
Konrad-Adenauer-Stiftung (KAS) Scholarships:
KAS scholarships are awarded to international students with excellent academic records and a commitment to social and political issues. The scholarships are available for master's and doctoral programs.
It's essential for students to research and identify foundations or private organizations that align with their academic and personal goals.
6. Corporate and Industry Partnerships: Bridging Academia and Industry
Some companies and industries in Germany collaborate with universities to support students pursuing master's degrees in fields relevant to their business. These partnerships may take the form of sponsored projects, internships, or direct financial support.
Siemens Scholarship Program:
Siemens, a global technology company, offers a scholarship program for outstanding international students pursuing a master's degree in engineering or related fields. The program includes financial support and access to internships.
BASF Fellowships:
BASF, a multinational chemical company, collaborates with various universities to offer fellowships to master's students in chemistry, engineering, and related disciplines.
These corporate-sponsored initiatives not only provide financial support but also offer students the opportunity to gain practical experience and establish connections in their chosen industry.
Tips for Successful Scholarship Applications
Securing a scholarship for master's studies in Germany can be competitive, and applicants should approach the process with careful planning and attention to detail. Here are some tips for a successful scholarship application:
Early Research:
Begin researching scholarship opportunities well in advance of your planned master's program start date. Be aware of application deadlines and eligibility criteria.
Tailor Your Applications:
Customize your scholarship applications to align with the specific criteria and objectives of each scholarship program. Highlight your academic achievements, personal strengths, and alignment with the scholarship's focus areas.
Letters of Recommendation:
Secure strong letters of recommendation from professors or professionals who can speak to your academic abilities and potential for success in your chosen field.
Personal Statements:
Craft compelling personal statements that showcase your motivation, aspirations, and how the scholarship will contribute to your academic and career goals.
Language Proficiency:
Ensure that you meet the language proficiency requirements for the scholarship application. If the scholarship is offered in German, demonstrate your language skills through proficiency tests.
Document Preparation:
Prepare all required documents meticulously. Be thorough in providing transcripts, certificates, and any other supporting materials. Follow the application instructions carefully.
Apply to Multiple Scholarships:
Cast a wide net by applying to multiple scholarships for which you meet the criteria. This increases your chances of securing financial support.
Seek Guidance:
Seek guidance from university advisors, professors, or mentors who can provide valuable insights and feedback on your scholarship applications.
# Conclusion
Funding your dream of pursuing a master's degree in Germany is an achievable goal with the abundance of scholarship opportunities and financial support programs available. From government-sponsored initiatives like the DAAD scholarships to private foundations, corporate partnerships, and ERASMUS+ Master Loans, prospective students have a range of options to explore.
Success in securing financial support for master's studies often requires a combination of academic excellence, careful planning, and a proactive approach to the application process. As you embark on this journey, remember that your pursuit of knowledge and commitment to academic excellence can be recognized and rewarded through the various scholarship opportunities available in Germany. With the right strategy and determination, you can turn your dream into a reality and enrich your academic and cultural experience in one of Europe's educational hubs.
Read More:

Submit the form and we'll get in touch in the next 24 hours
Check the downloadable guides!!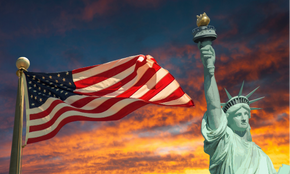 STUDY-IN-USA-Guide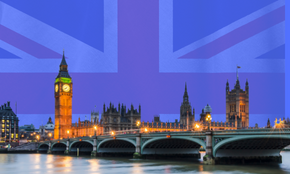 STUDY-IN-UK-Guide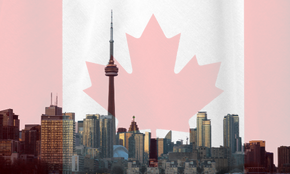 STUDY-IN-CANADA-Guide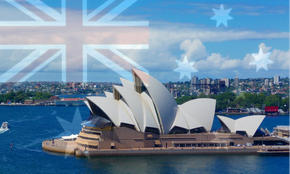 STUDY-IN-AUSTRALIA-Guide
---