2023-11-17
|
Countries
Alumni Success Stories: International Graduates Making Their Mark in the German Workforce
Navigating Careers: Inspiring Journeys of International Alumni in Germany
---
Alumni Success Stories: International Graduates Making Their Mark in the German Workforce
#Introduction
The pursuit of higher education transcends borders, with students from around the world seeking knowledge and skills that will propel them into successful and fulfilling careers. For many international graduates, Germany stands out as a beacon of opportunity, offering a robust job market, cutting-edge industries, and a high quality of life. In this article, we explore the inspiring success stories of international alumni who have not only navigated the challenges of studying abroad but have also gone on to make significant contributions to the German workforce.
1. Navigating Cultural Diversity: The Story of Maria Singh
Maria Singh, originally from India, arrived in Germany to pursue a master's degree in mechanical engineering at the Technical University of Munich. Reflecting on her journey, Maria emphasizes the importance of embracing cultural diversity both in academic settings and the workplace.

Studying in Germany was a transformative experience for me. It wasn't just about mastering engineering principles; it was also about learning to collaborate with classmates from diverse cultural backgrounds. This skill became invaluable when I entered the workforce."

After completing her degree, Maria secured a position at a renowned German automotive company. She credits her success not only to her technical expertise but also to her ability to communicate effectively and work seamlessly within a multicultural team.

I learned to appreciate different perspectives and communicate my ideas clearly. This cultural adaptability has been a key factor in my professional growth. German companies value employees who can thrive in a globalized environment, and my international background has been an asset in that regard.
2. From Campus to Boardroom: The Rise of Alberto Fernandez
Alberto Fernandez, a Spanish graduate with a background in business administration, chose Germany for its thriving business landscape and emphasis on innovation. His journey from a student intern to a senior management position in a Berlin-based tech company is a testament to the opportunities available for graduates with a keen business acumen.

Germany's commitment to technological advancement drew me here. I started as an intern in a startup, and the hands-on experience I gained was unparalleled. The startup culture in Berlin is dynamic, and it allowed me to contribute meaningfully from the get-go."

Alberto's trajectory highlights the entrepreneurial spirit that defines Germany's business scene. His story emphasizes the significance of initiative and adaptability in the face of challenges, particularly for those looking to ascend the corporate ladder in a competitive market.
3. Bridging Gaps in Healthcare: The Tale of Dr. Fatima Ali
For Dr. Fatima Ali, a medical graduate from Pakistan, Germany presented an opportunity not only for advanced medical education but also for contributing to a healthcare system known for its excellence. Dr. Ali's story is one of resilience and determination, as she navigated the complexities of a foreign healthcare system and language barriers.

Studying medicine in Germany was a dream come true, but it came with its share of challenges. I had to adapt to a new language and understand the intricacies of the German healthcare system. However, the experience was enriching, and it prepared me for the demands of medical practice here."

Dr. Ali's commitment to bridging cultural and linguistic gaps in healthcare earned her recognition and respect in her field. Today, she works as a specialist in a renowned hospital, advocating for improved cross-cultural communication within the medical community.
4. Innovating in the Tech Hub: The Journey of Li Wei
Li Wei, a computer science graduate from China, set her sights on Germany to immerse herself in the country's tech-centric environment. Her journey from a student researcher to a software development lead is a testament to Germany's thriving technology sector.

The tech scene in Germany is vibrant, and there's a real emphasis on innovation. I was fortunate to join a research project during my studies, and that experience opened doors for me. It wasn't just about coding; it was about solving real-world problems."

Li Wei's story underscores the importance of research and innovation in Germany's technology landscape. Her transition from academia to a leadership role in a tech company showcases the country's commitment to nurturing talent and fostering groundbreaking ideas.
5. From Law School to Corporate Leadership: The Ascent of Rafael Hernandez
Rafael Hernandez, originally from Mexico, pursued a law degree in Germany, drawn by the country's strong legal traditions and international outlook. His journey from a law school graduate to a corporate legal counsel reflects the diverse opportunities available for legal professionals in Germany.

Studying law in Germany was intellectually stimulating, but it was the practical exposure that truly shaped my career. Interning at law firms and corporate legal departments gave me insights into the German legal system and business practices."

Rafael's story highlights the importance of internships and practical experience in the legal field. His trajectory also emphasizes the openness of German companies to professionals from diverse legal backgrounds, contributing to the country's reputation as a global business hub.
#Common Threads in Alumni Success Stories
While each success story is unique, there are common threads that weave through these narratives, offering insights into the keys to success for international graduates in the German workforce:
Cultural Adaptability: Embracing Differences
All the featured alumni emphasized the importance of cultural adaptability. Whether in academia or the professional world, being open to different perspectives, communication styles, and work practices is crucial for success. Germany's emphasis on teamwork and collaboration across diverse backgrounds makes cultural adaptability a highly prized skill.
Language Proficiency: A Bridge to Integration
Language proficiency emerged as a recurring theme. While many international programs are conducted in English, a basic understanding of the German language significantly enhances an individual's ability to integrate into the workplace and local communities. Language proficiency is seen not only as a professional asset but also as a means to build meaningful relationships both inside and outside the workplace.
Hands-On Experience: Bridging Theory and Practice
Practical experience gained through internships, research projects, and hands-on learning opportunities played a pivotal role in the success stories. German employers value graduates who can apply theoretical knowledge to real-world situations. Internships not only provide a glimpse into the professional landscape but also serve as networking opportunities that can lead to future employment.
Initiative and Proactivity: Carving Your Path
Initiative and proactivity were key drivers for success in the German workforce. Whether it was seizing internship opportunities, engaging in extracurricular activities, or taking on leadership roles, the featured alumni demonstrated a proactive approach to their academic and professional journeys. German employers value individuals who show initiative and a willingness to go beyond the expected.
Networking: Building Professional Relationships
Building a professional network emerged as a crucial factor in career progression. Attending networking events, connecting with professionals in the field, and actively seeking mentorship opportunities were common themes. Networking not only opens doors to job opportunities but also provides valuable insights and guidance from experienced professionals.
Challenges and Strategies for International Graduates
While success stories abound, international graduates in Germany may face certain challenges. Understanding these challenges and implementing strategies to overcome them is essential for a smooth transition into the workforce.
Language Barriers
Language barriers can be a significant challenge, especially for non-German speakers. Overcoming this hurdle requires dedication to language learning. Participating in language courses, practicing language skills with native speakers, and seeking language exchange opportunities can help build proficiency and confidence.
Cultural Adjustment
Adjusting to a new culture involves more than just language. It requires an openness to different customs, traditions, and work practices.
Read More:
Submit the form and we'll get in touch in the next 24 hours
Check the downloadable guides!!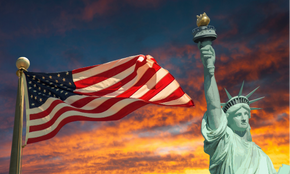 STUDY-IN-USA-Guide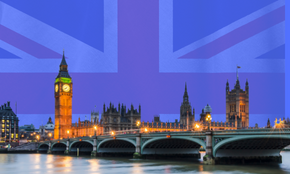 STUDY-IN-UK-Guide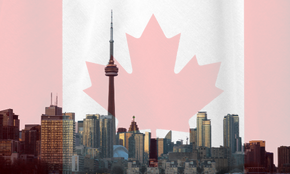 STUDY-IN-CANADA-Guide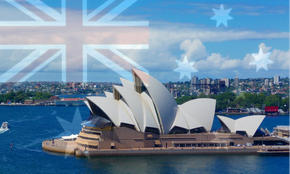 STUDY-IN-AUSTRALIA-Guide
---