What is Biology ?
Biology is a field of study that examines living things and their essential functions. Botany, conservation, ecology, evolution, genetics, marine biology, medicine, microbiology, molecular biology, physiology, and zoology are just a few of the many disciplines that make up biology.
What is Biological Sciences ?
The term "biological sciences" refers to any discipline of natural science that studies living organisms, including their structure, behavior, organization, and life processes, as well as how they interact with one another and with their environment.
Topics Covered in this Article:
Submit the form and we'll get in touch in the next 24 hours
Most

Recommended

Programs
Popular BIOLOGY programs
Find more about BIOLOGY
Search for other BIOLOGY Programs
Biology and Biological Sciences Courses
Courses of Biology covers a wide range of academic disciplines, including biochemistry, microbiology, and evolutionary biology.
The best colleges in the world offer a four-year program called a Bachelor of Science (or B.Sc.) abroad. Every year, a huge number of applicants—both from India and from other nations—apply to study for undergraduate degrees at colleges abroad. Meeting the requirements and submitting an application for admission to Top Universities Abroad is the simplest approach to finish the degree.
You can choose from more than 20 specialities to finish your undergraduate degree at colleges overseas. To ensure a spot at university, international students might review the B.Sc. Abroad Eligibility Criteria. Learn about the requirements, programs, tests, costs, and other details for the B.Sc with Grad Dreams.
BSc with Biology : What is it about?
Undergraduate students can achieve a BSc in Biological Science while learning the fundamentals of life—its genesis, structure, development, advancement, and more.
The course covers a variety of topics, including ecology, botany, genetics, and biodiversity.
Students who are interested in biomedical science, plant molecular science, and who are driven to engage in the field of scientific research are ideal candidates for the course.
This course's goals include preparing qualified graduates for careers in clinical research or education, as well as preparing qualified employees for work at independent facilities, NHS trusts, and private healthcare facilities.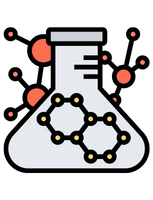 BSc Hons in Biochemistry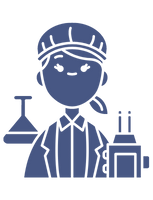 BSc (Hons) in Biomedical Science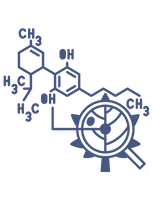 Bachelor of Science in Biochemistry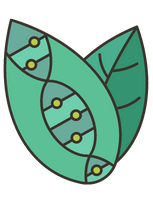 Bachelor of Science in Biology
Why Should You Study BSc with Biology?
The BSc in Biological Science offers students a wide range of potential employment options. The following are some advantages of earning a degree in biological science:
The study of the natural history and conservation of both living and nonliving animals is the course's main focus.

The children will benefit from having a better understanding of their immediate environment and of global issues.

Graduates of the BSc in Biological Science program have the option of pursuing a master's degree or pursuing a career in research and development, where they can make significant contributions to the discipline.

To continue working in the academic field, become a lecturer or professor, all you need to do is enroll in this course for your Ph.D.

Students have the option of becoming biotech engineers, pharmaceutical employees, biophysicists, etc. In the research labs, they can also work as a biological scientist.

The average annual salary earned by a BSc Biological Science Graduate ranges between INR 3,00,000 - 13,00,000.
MSc Biological Science
Masters degrees in biological sciences examine the characteristics, growth, and behavior of all living things, including fungi, bacteria, and plants. They offer knowledge in other practical sectors as well as more complex biological subfields.
It is not a cliche to claim that this field of study, which examines all facets of anthropology, animal, plant, and microbiology, is as diverse as life itself. The specialties of several courses include biotechnology, biophysics, and sport and exercise science. Some courses also cross over into other academic fields.
Programs can be taught or research-based, and there are MSc, MRes, and MPhil degrees as well as Postgraduate Certificates and Diplomas available.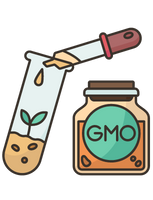 Biotechnology with Business Enterprise - MSc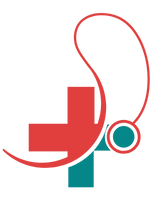 Medical Engineering - MSc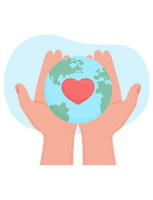 MSc Global Conservation Science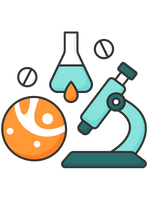 Biopharmaceutical Development (Industrial Placement) - MSc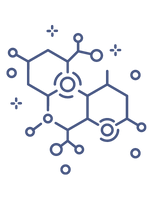 Genetic Manipulation and Molecular Cell Biology - MSc
Why study a Master's Degree in Biological Sciences ?
With the chance to significantly improve the lives of people and animals all around the world, a master's degree in biological sciences can prepare you for a variety of academic and professional career pathways.
You could choose to work in business or for a cause, perhaps in the areas of public health, conservation, or pharmaceuticals. You might even work on biomechanics and physical therapy for a major sports team with the correct specialization, or you might travel the world as a marine biologist.
With a Masters in Biosciences, research careers can be just as stimulating. There are numerous opportunities to pursue a wide variety of topics at the PhD level before moving on to push the boundaries of disease treatment, the creation of creative bioengineering solutions, and even the search for new energy sources.
Jobs in Biological Sciences majors
Jobs in Biological Sciences range with several aspects that includes one in Biotechnology, Dentistry, Research Center, NASA & more.
Types of Job Roles for Biologist
Numerous professions require biologists. After acquiring the relevant abilities, biologists can pursue the following job profiles.
Biomedical Engineer
The job of a biomedical engineer is to develop technology or artificial organs that can replace real organs inside the body in order to find answers for various medical issues. Students must enroll in a four-year undergraduate program in biomedical engineering to become biomedical engineers.
Environmental Scientist
These researchers investigate the surrounding area in an effort to preserve animals, plants, and other living things. They also deal with issues like pollution and other things that are bad for the environment. They come up with answers to these issues and provide environmentally friendly methods for doing so.
Food Scientist
A food scientist's job is to conduct in-depth analysis and research in order to address issues related to food product processing and safety.
Forensic Scientist
A forensic scientist's job is to conduct physical and chemical tests to look for evidence of crimes or other records, and to derive those conclusions.
Microbiologist
A microbiologist studies bacteria with the goal of creating vaccines and other beneficial medications.
Biotechnologist
Technology is used by biotechnologists to create animal products like leather. A job in this sector requires a lot of study and experience.
Researcher
In order to conduct research and weigh the advantages and disadvantages of a particular product, individuals with a higher level of biology training are required in a variety of sectors, including those that produce medications, among others.
Lecturer
After obtaining the relevant credentials, biologists can work as lecturers in colleges and universities.
Agriculture Jobs & Placements
After earning their degrees, one can find employment in both the public and private sectors. The importance of agriculture is rising quickly, which suggests additional employment opportunities in the industry.
Today, a wide variety of agricultural departments, Extension agencies, research organizations, commercial farming, and other organizations are engaged in agricultural research and teaching activities.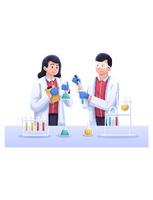 Academic and Hospital Research 55,000$ - 70,000$ PA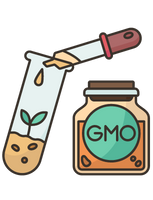 Biotechnology
55,00,000$ - 75,00,000$ PA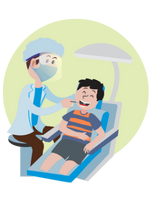 Dentistry
150,000$ - 175,000$ PA
Food Industries
2,50,000 - 4,00,000 PA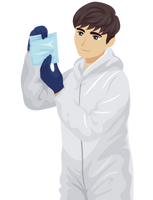 Forensic Science
55,050$ - 70,000$ PA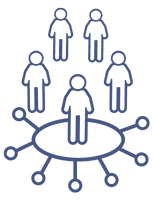 Government Agencies
(FBI, FDA, DNR, NASA, USDA)
50,000$ - 3,00,000$ PA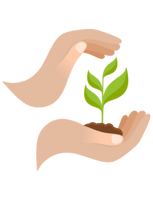 Ecology
$110,000 - $150,000 PA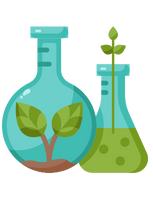 Environmental science
70,000$ - 150,000$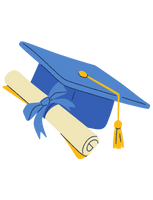 Graduate School
50,000$ - 150,000$ PA
Skills of a Biologist
Candidates need to possess the following skill sets in order to be the greatest biologists: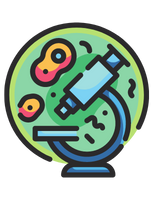 Understanding of amental biological concepts
In order to be successful in their careers, biologists need a solid grasp of both fundamental and advanced biological concepts. As a marine or wildlife biologist, you can study internal processes and the interaction between living things and their surroundings. Success in this discipline requires a deep comprehension of these key ideas.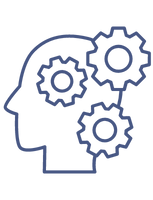 Critical Thinking
It is necessary for the work these scientists do because they must do research and make decisions based on the results. When working in diverse domains and subfields of biology, these professionals must be extremely analytical and critical thinkers. They usually identify social, institutional, and environmental issues and devise scientific remedies to them as part of their work. These experts' evaluations could be crucial to an organization's crucial business decisions.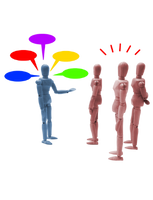 Communication Skills
One of their work duties is to prepare and write reports to explain their scientific discoveries. In order to affect social or behavioral change, they may also publish their findings on research portals or present them to public or private organizations. Excellent writing abilities are necessary.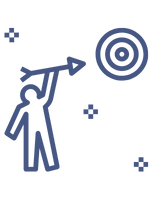 Subject-matter may
A biological researcher must have a solid understanding of both macro and microscopic processes because biology is such a large field. Being aware of the most recent hypotheses and research can help you succeed as a biologist. A biologist can analyze data and interpret it using their knowledge to reach relevant findings.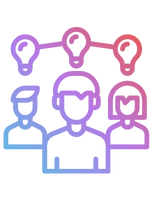 Teamwork
Most biologists are employed by research organizations and labs. They work along with field researchers, scientists, and lab technicians. A crucial skill is the ability to work successfully in a group while sharing and debating their results. Teamwork abilities are usually preferred by employers since they help an organization achieve its objectives.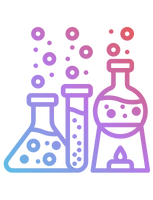 Lab proficiency
In a laboratory setting, biologists in all fields engage in significant research and experimentation. Biologists may accomplish all job-specific tasks with the help of their basic laboratory abilities, such as hypothesis development, bookkeeping, measurement, dissection, lab safety, and lab maintenance. The ability to operate a variety of lab tools, including microscopes, dyes, and slides, is another desirable talent.
Are You Ready to Improve Your Skills in Biology and Biological Sciences ?
Given the level of competitiveness in the 21st century, one will undoubtedly require a high-class Computerial degree to be in a favorable market.
What could be better than a degree from a top university around the world? Contact us and share your profile; our professionals are available to assist you in the study abroad process and to provide constant guidance.
As you navigate our courses, you learn about the qualities that make our school an excellent platform to LEARN.
We have earned the trust and respect of our students for one simple reason - We have a great TEAM! They are experts in their fields and bring great ethos to everything they do with pride and ownership.