2023-08-22
|
Study Abroad
The Best Ways to Make the Most of Your Study Abroad Networking Opportunities
This step-by-step guide will show you how to network like a pro while you're studying abroad.
International Student Travel
Top reasons
---
The Best Ways to Make the Most of Your Study Abroad Networking Opportunities
#Introduction
Studying abroad is not just about attending classes and earning a degree—it's an opportunity to immerse yourself in a new culture, expand your horizons, and build a global network that can shape your personal and professional future. Building connections while studying abroad is a valuable investment that can open doors to diverse experiences, collaborations, and opportunities.
#In this article, we will explore the best ways to network and foster meaningful connections during your time abroad.
Engage Actively in Campus Activities
One of the easiest ways to start building connections is by actively participating in campus activities and student organizations. Join clubs, associations, or interest groups that align with your hobbies, passions, or academic pursuits. These platforms provide a natural environment to meet like-minded individuals, form friendships, and network with fellow students who share your interests.
Attend Networking Events and Workshops
Many universities organize networking events, workshops, and seminars where students can interact with professionals, alumni, and industry experts. These events offer a unique chance to learn from experienced individuals, gain insights into various fields, and establish connections that could potentially lead to internships, job opportunities, or collaborative projects.
Utilize Social Media and Online Platforms
In the digital age, social media and online platforms play a crucial role in networking. Connect with your peers, professors, and local professionals on platforms like LinkedIn, which is specifically designed for professional networking. Engage in relevant groups and forums to share your thoughts, ask questions, and showcase your expertise. Virtual networking can complement your in-person efforts and facilitate ongoing connections.
Volunteer and Community Service
Participating in volunteer activities and community service not only allows you to give back to your host country but also helps you connect with locals and fellow volunteers. Volunteering can lead to meaningful friendships, cultural insights, and a sense of belonging. Engaging in community initiatives also demonstrates your commitment to making a positive impact, which can resonate with potential employers or collaborators.
Language Exchange Partnerships
If you're studying in a country with a different language, consider joining language exchange programs. These programs pair you with native speakers who want to learn your language in exchange for teaching you theirs. Besides improving your language skills, you'll have the opportunity to establish authentic connections and gain insights into the local culture.
Build Relationships with Professors
Your professors can be valuable resources for both academic and professional guidance. Attend their office hours, engage in thoughtful discussions, and seek their advice on your career aspirations. Establishing a strong rapport with professors can lead to mentorship, letters of recommendation, and connections within your field of study.
Explore Professional Internships
Internships provide a direct pathway to networking within your chosen industry. Seek out internships that align with your academic interests and career goals. Not only will you gain practical experience, but you'll also have the chance to interact with professionals, learn about industry trends, and potentially secure job prospects after graduation.
Cultural and Networking Events in the Community
Immerse yourself in local cultural events, workshops, and networking gatherings outside of your campus. Engaging with the broader community exposes you to a diverse range of individuals and perspectives. Attend art exhibitions, lectures, music performances, or business meet-ups to connect with locals and fellow students who share your passion for cultural exploration.
Host and Attend Social Gatherings
Organize or participate in social gatherings, potlucks, or outings with your classmates, roommates, and friends. These informal settings provide a relaxed atmosphere for building connections, sharing experiences, and creating lasting memories. Hosting such events can help you become a central figure in your social circle and enhance your leadership skills.
Maintain Ongoing Relationships
Networking is not just about making initial connections—it's about nurturing and maintaining those relationships over time. Stay in touch with the people you meet through regular communication, sharing updates, and offering assistance when needed. Even after you return home, maintaining these connections can lead to international collaborations, business partnerships, and friendships that span borders.
#Conclusion
Studying abroad is an incredible journey that offers countless opportunities for personal and professional growth. By actively engaging in campus activities, attending networking events, leveraging social media, volunteering, building relationships with professors, exploring internships, participating in cultural events, and hosting social gatherings, you can create a robust network that extends far beyond your time abroad. Remember, networking is about genuine connections, mutual respect, and the willingness to learn from others. By following these best practices, you can navigate new horizons, build meaningful connections, and lay the foundation for a successful and fulfilling future.
Related Blogs:
Submit the form and we'll get in touch in the next 24 hours
Check the downloadable guides!!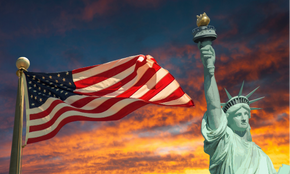 STUDY-IN-USA-Guide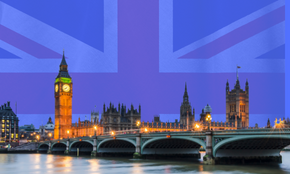 STUDY-IN-UK-Guide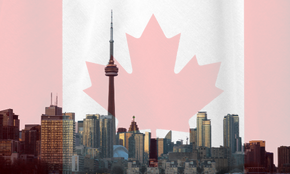 STUDY-IN-CANADA-Guide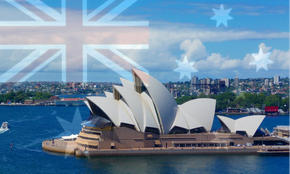 STUDY-IN-AUSTRALIA-Guide
---