2022-07-07
|
Countries
Study Masters in UK: Requirements, Eligibility & Fees 2022 / 2023
How much does it cost to study Masters in UK?
---
Do you know that 4/10 Top Universities in the World are in the UK!!!
The UK has been one of the popular destinations among Indian students seeking higher education abroad. In the past few years, there has been a surge in the number of Indian students applying for admission to the UK.
More than 30,000 students enrolled in various universities across the country. International students enjoy choosing from over 6,000 courses in various disciplines available across the UK.
Are you interested in pursuing your career in the World's top most University? Check out this blog for your intake.
The United Kingdom is among the most visited tourist destinations in the world. The pleasant weather, the modern amenities, and the remarkable tourist places make it the perfect getaway. The country's famous attractions are Trafford Center, Windsor Castle, London Eye, Hyde Park, and Old Town, Edinburgh. The most prosperous and lucrative industries in the United Kingdom are IT consultancy, the Medical and Health care sector, Automobile manufacturer, and transportation services.
UK Offers Admission To International Students In Three Intakes:
Fall or September/October intake

Winter or January/February intake

Summer/Spring or May intake
Why Should You Pursue A Master's Degree In The UK?
A Master's degree has become a requirement to secure a high-ranking job position. Employers only employ component candidates who are highly qualified and skilled. A Master's degree helps you develop these exceptional skills and knowledge. You also get opportunities to pursue internships at renowned organizations.
Here is why you must pursue a Master's degree in the UK.
Advanced and in-depth knowledge about your field.

Leverage your academic knowledge

You get to build a robust personal and professional connection.

Better employment opportunities.

Practical and hands-on training.

Better communication and social skills.

Boost your self-confidence and credibility.

Attractive CV.
The United Kingdom has received several applause for its education system. Its universities are highly ranked and are known for their incredible achievements in the education sector. The UK universities have a holistic approach to education. The central focus, of course, remains academic. However, a student's well-being and development are given equal importance.
The tuition fees in UK universities are affordable. Students also benefit from the scholarships and financial aid provided to domestic and international students. One can easily rent an affordable and secure place to stay. Students also get several benefits on transportation and travel.
World-class education from high-ranking universities.

Learn from student-centric universities.

Enriching student life.

Affordable tuition fees and living costs.

Opportunities to intern at prestigious organizations.

Comprehensive and in-depth learning.

Better employment opportunities after graduation.
What Are The Best Programs to Study Masters in the United Kingdom?
Masters in Business and Commerce -
Masters in Science and Technology.
Masters in Arts and Humanities.
Requirements For Admissions In Master Of Science In UK :
Students must hold an initial Bachelor's degree in the relevant subjects from a recognized university.

Applicants must submit their English Language test scores. An overall IELTS score of 6.5 is acceptable.

You are required to submit all your official academic transcripts and certificates.

Statement of Purpose should be submitted.

You must also submit at least two letters of recommendation.
List Of Universities That Offer The Best Master's Programs In The United Kingdom.
University of Oxford - INR 25-35 Lakhs

Teesside University - INR 13-25 Lakhs

University of Manchester - INR 20-30 Lakhs

University of Birmingham - INR 20-21 Lakhs

Coventry University - INR Around 20 Lakhs

University of Hertfordshire - 28-30 Lakhs

Middlesex University London - INR 18 - 20 Lakhs

London Business School - 10 Million

University of Bedfordshire - INR 14,47,000 Lakhs

University of Greenwich - INR 14-18 Lakhs
Our exclusive Package To STUDY IN UK Assists You In Following Ways-
Course Selection, Application, Documentation (Statement of Purpose, Letter of recommendation, Essays), Admissions, VISA and Pre-Departure Advice.

Dedicated Advisor to assist you to complete all the requirements, streamline and complete the application and admission process in time.

Hurry Up and avail this package at a reasonable cost of 5000 INR now.

This package includes a lot of professional services from our experts to STUDY IN UK
Fees To Study Masters in UK
For International students, the average cost of Masters in the UK ranges between INR 10,70,000 - INR 31,00,000 (Per Year). This is the cost for a full time course of either 1-2 years.
You can also do many specializations offered by Universities and the degree course can be either based, research based or a combination of both.
The British education system is known internationally for its excellent quality standards and Universities in the UK (United Kingdom) offer some of the best masters and research programs.
It is important to plan the budget and have enough funds to meet the expenses of the first academic year at least.
Need not worry, we at Grad-Dreams help and build you such as that you be financially independent after the first semester itself!!! Yes you heard it right. Imagine paying your own fees and expenses! The UK offers many job opportunities that you can do side by side without affecting your studies at all!
How much does it cost to live in the UK ?
As an international student, one of the things you might be wondering about is the cost of living in the UK.
The cost of living in the United Kingdom is a lot higher than in India and so is the average rent. However, there are internship and scholarship programs that can help manage the cost of living. Apart from general factors like food, transport, and utilities, the cost of living also depends on the location. E.g., if you are taking admission to the London School of Economics, you need to stay in London and the cost of living there is very high.
The average living cost per year in the UK ranges between 10000 to 12000 pounds and the expenses could slightly shoot up depending on the location of the accommodation. For the student VISA, the requirements laid down by the UK Border Agency (UKBA) for the living expenses will have to be taken care of.
Other expenses include transportation, food, household items, utilities, and miscellaneous expenses. Actually, It completely depends upon how the students manage and plan their cost of living.
If you wish to Study Abroad in the UK, contact our Grad-Dreams Experts who are here to help you with that.
Increase Your Admission Chances By 3x>>>>Your one stop destination to Learn & Scale your International career plans - Grad Dreams Overseas Education Consultants.
Submit the form and we'll get in touch in the next 24 hours
Check the downloadable guides!!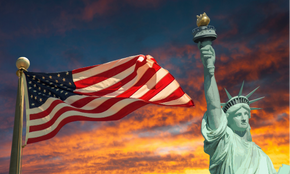 STUDY-IN-USA-Guide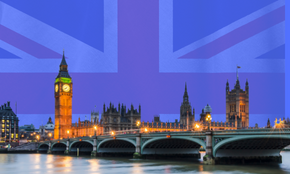 STUDY-IN-UK-Guide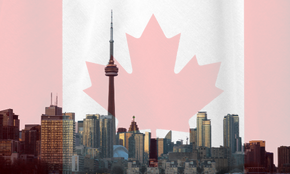 STUDY-IN-CANADA-Guide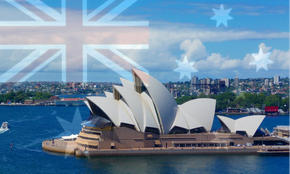 STUDY-IN-AUSTRALIA-Guide
---