2022-05-30
|
Study Abroad
Study Masters in Singapore
How to study in singapore?
MS and ME and Masters
General
---
Study Masters in Singapore
Why study Masters in Singapore?
The Master of Arts degree can be earned in Singapore in around one to two years. The price of a master's degree in art in Singapore can range anywhere from 93 thousand to 20 million Indian rupees. The high cost of tuition is one of the primary worries for students who are considering pursuing their Master's degree in Singapore. Because there are so many scholarships up for grabs in Singapore, you should definitely give it some thought. After obtaining a master's degree in arts from Singapore, an individual might anticipate earning close to 75,000 Singapore dollars (SGD), given the robust nature of the local market. The salaries are susceptible to change based on the programme that was selected to participate in. In most cases, the salary will begin at 20,000 Singapore dollars when you first begin working there. The average annual salary for a senior manager in the creative industry is approximately 83,000 SGD.
There are six national universities in Singapore, all of which are highly recognised as destinations for students from other countries. The education system in Singapore is well-known for its successful combination of the higher education models used in the United States and in the United Kingdom. After finishing their education in Singapore, students who complete their education in a country other than Singapore have a far better chance of finding jobs that pay well.
In spite of the fact that there are many universities in Singapore that provide master's degree programmes, there are only a few that provide MA degrees. The following is a list, along with the tuition costs, of some of the most prestigious universities in Singapore that offer MA programmes:

Following is a list of some of the more well-known concentrations that can be pursued for a Master of Arts in Singapore, as well as the universities that offer the programme.
It is not necessary for applicants to Singaporean universities to obtain scores that are unattainable in order to be considered for admission. Achieving essential prerequisites does not ensure admission to universities in Singapore; nevertheless, the requirements are more relaxed compared to other countries standards.

To be eligible to stay in Singapore while Studying, you are going to need a student pass (S pass) from your home country in addition to a student visa from Singapore. A letter of admission from a reputable university in Singapore is going to be necessary.
The following are the primary expenses involved:
In order to apply for a student visa, you will need the following documents: a valid passport, student visa application forms (ICA form 16 and Form V36), and a receipt for the application fee.

The letter extending the admission offer from the university, passport size photograph , bank statements, and a letter authorizing the loan from the bank (if any), You must present a diploma, degree, or certificate from the institution(s) that you attended, as well as test scores from either the TOEFL or GRE.

The total amount that overseas students will have to pay to attend school in Singapore takes into account all of the costs that will be incurred by them both before and after they arrive at their study destination. When considering Singapore as a possible location for academic pursuits, it is essential for prospective students from other countries to have a firm grasp on the costs that they will incur. The particulars of these costs are as follows, as listed below:
The pre-arrival cost of students includes charges such as applying for visas and the fees associated with various admission examinations. See below for a full list of these prices.

The cost of obtaining a Master of Arts degree in Singapore can range anywhere from 18,000 to 45,000 Singapore dollars (SGD), and it is considered to be one of the most expensive forms of higher education in the country. It is normal to expect a foreign student to be able to pay the whole cost of the course on their own. However, there is a subsidy scheme in state-funded universities that reduces the cost of the course, but it is not available to students who are receiving financial aid in the form of a scholarship. In the event that the expense appears to be considerable, you always have the option of searching for scholarships that are available for studying in Singapore.

Depending on who you ask, the expense of living in Singapore can quickly become prohibitive. Because Singapore is significantly less expensive than other top student destinations, finding a place to live there should not be difficult if sufficient planning is done.
Masters in Singapore: Scholarships


There are scholarships designed specifically for international students that can be used for studying in Singapore. There are specialized financial aid opportunities accessible for students coming from Singapore who want to pursue a master's degree. The following is a list of some of the most common scholarships available to students wanting to pursue their master's degree in Singapore:
Finding a job that you can do on the side while you're in school can be an effective supplement to other strategies for financing your education. Students attending private universities do not have access to opportunities for part-time employment. Students enrolled in government universities can work part-time for sixteen hours a week. This is also open to international students. However, students must inquire about the part-time employment hours available at their preferred educational institutions. When an individual works any part-time job while attending school, they must be paid at least the minimum wage. Wages are determined by the government.
Your choice of concentration will significantly impact the extent of your work once you have completed your MA. After completing your studies, you may apply for a work visa or an extension to continue your job search.
34 universities in Singapore provide master's degrees, and six of those universities are considered to be national universities.

Two universities in Singapore are ranked in the top one hundred institutions worldwide (QS rankings, 2020). The National University of Singapore has been ranked among the top 25 universities in the world.

One of the educational focuses in Singapore is on the arts, and the country allocated S$25 million in financing for this purpose in 2015; this money will be used over the next five years to encourage both local and foreign students to pursue degrees in the relevant fields.

Students from other countries with a Student Pass are permitted to work a maximum of 16 hours per week during the academic year, but they can put in an unlimited number of hours while school is not in session.

More than 50,000 students arrive on Singapore's shores each year to earn their master's degree in the city-state.

In Singapore, the media and arts industry sees growth at 11 percent every 13 months on average.

Students attending private universities in Singapore who want to seek employment after completing their degrees are eligible for a visa extension ranging from one to three months in length. The government of Singapore grants this extension. After being hired, they can apply to the ICA for an S pass.

Students who have graduated from a government university in Singapore and wish to remain in the country to look for work can apply for a Long-Term Visit Pass (LTVP), valid for one year.

Make your application directly to the university, bringing the necessary certificates.

It is recommended that applications be submitted online for the chosen specialties.

Students need to ensure they meet all of the prerequisites for the class by reading the course description thoroughly and checking the prerequisite list in the course brochure. Before making selections, the admissions process at certain institutes includes both written and oral examinations.

Students who have been admitted to the university will, after acceptance, receive a letter of acceptance from the university. This letter must be signed and mailed back to the university. Applicants who submit their information online will check it online.

Students who are chosen to attend the university will be given a package to take with them, and they are expected to be in Singapore two weeks before the start of the class.

A Bachelor's Degree from an established academic institution is required. Applicants from other countries are required to verify that the degree they have already earned is appropriate for the area of concentration they wish to pursue.

More than 55 percent of the workforce has at least a bachelor's degree.

Experience in the Workplace (Varying Requirements Relating to Each University): At the time of application, applicants for MA fine arts programs and other programs of similar nature are required to either have past work experience or examples of generating.

Admission Requirements for Masters in Singapore:



The minimum and maximum scores required on the TOEFL and IELTS are determined by each university. The Malaysian University English Test is another exam that is occasionally considered valid. The results of the examinations that must be passed to study in Singapore are an essential component of the eligibility requirements.

TOEFL: 80-100

IELTS: 6.0-7.0

Checklist for the Application

Marksheet for the school examination.

Transcripts of academic work done at the university

Scores on the IELTS and TOEFL.

Identification such as a passport, birth certificate, or driver's license is required.

Medical report (if any).

record(s) of criminal offense(s) (if any).

There is a S$30 processing fee.

Issuance Fee – S$60
Powered by Froala Editor
Submit the form and we'll get in touch in the next 24 hours
Check the downloadable guides!!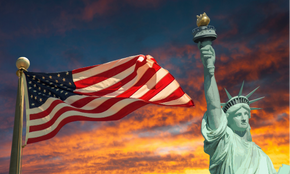 STUDY-IN-USA-Guide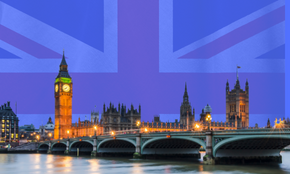 STUDY-IN-UK-Guide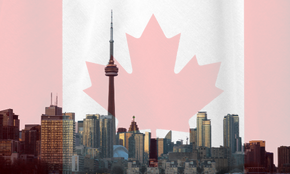 STUDY-IN-CANADA-Guide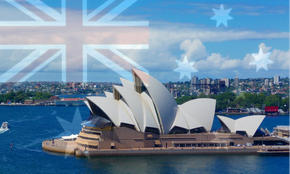 STUDY-IN-AUSTRALIA-Guide
---