2021-02-02
|
Study Abroad
Study Abroad Process For Students From Saudi Arabia
Can you study abroad in Saudi Arabia?
---
STUDY ABROAD PROCESS FOR STUDENTS FROM SAUDI ARABIA
So you have finally decided to travel overseas from the Kingdom in search of a meaningful quality of education? Well, you are definitely not alone, as over 200,000 students travel out of the Kingdom each year for higher education to various countries across the globe.
#Overview:
Students traveling from the Kingdom prefer to go to acquainted systems such as the United Kingdom, Australia and most choose the United States. However, they also like to study in European countries, such as Italy, Holland, Germany, additionally, they expand their horizons to Asian destinations like Malaysia, South Korea, India, Japan, China, and Singapore. Moreover, there are considerable figures of Saudi students studying in other Arab nations, such as Jordan, Lebanon, and Egypt. The United States has a major presence of Saudi students, especially in Universities like USC, Boston, Pennsylvania, Northeastern, Arizona, and Columbia, which will definitely provide cultural comfort to all new arrivals.
The vast mainstream of students unsurprisingly lean toward English-speaking countries, and therefore the United States happens to be the destination country having the greatest inflow of Saudi students at all times, with the United Kingdom coming a close second.
If we analyze the education stream selection, the most preferred choice is business management studies, followed by engineering and allied sciences. Another major field of study in health-related sciences and medicine, as also information technology.
For higher education, students from Saudi Arabia travel abroad to seek education for a bachelor's degree level. The remaining students pursue their master's degrees and a very small proportion works toward their doctorate.
Most of the scholarship recipients get their funding and financial assistance from Saudi government entities like the King Abdullah Foundation, which sponsor a substantial proportion for fellowships and other advanced professional training.
#General requirements for admission to International Universities:
1.English Language Testing Certification – TOEFL/IELTS.
2.Transcripts of all your education certificates & mark-sheets.
3.Preparation of Statement of Purpose individually customized for each University application.
4.Letter of Acceptance from the university which you intend to study.
5.Proof of sufficient funds for the entire duration of the program, with an affidavit of support from parents if required.
6.Medical/Health Certification.
7.Other documentation specifically required by the University.
#Saudi Culture and International Integration:
Saudi culture is centered around conservative Islamic values, with the most important social institution being the extended family, being collectivist, great importance is placed on the needs and objectives of the family. Therein comes the collective support, which can be a combination of financial as well as emotional, as generally there would be some extended family in the overseas country where you intend to go.
#Challenges faced by Saudi students overseas:
Most challenges faced are perception-based, such as cultural acceptance and integration in the new country, practicing Islamic religion without fear, especially in international societies which are markedly different from Saudi traditions. The English language barrier is prominent, both written and spoken since it is very different from the Arabic language. But all that needs to address this matter is taking up a short course in English communication and writing skills in the Kingdom prior to applying to international Universities, which in any case is a prerequisite for gaining admission in any international program. In addition, there are some additional concerns for female students, since Saudi society norms prescribe a "Mahram" or immediate male family member to accompany the student to the overseas destination. Also, wearing a head-scarf overseas by females, which is traditionally required in the Kingdom. All these concerns are more perceived than real, since there is respectful acceptance toward all religions and cultures in all the international destinations where world-class Universities exist, and there is a proven track record of complete assimilation and understanding by the local communities for international students arriving from diverse cultural societies. In fact, the United States is the most favored destination by Saudi students as they have a history of diversity, and most Saudis feel much at home here, with Halal certified food, religious practice, acceptance of conservative values, and a stress-free excellent quality of education which will add great value to the student's future career.
#Advantages of Saudi youth studying overseas:
•Access to world-class education in any field of choice.
•Career growth multiplication.
•Adding value to the country after returning to the Kingdom upon completion of the program by way of participation in national & social development.
•Ability to imbibe education in the latest trending career options, which may not be available in the Kingdom.
•Cultural integration and gaining a global perspective of life, which may not be possible if educated within the country.
•Immense potential of further research & development participation and creation of updated systems of operations based on the knowledge brought in from overseas education, especially in the fields of scientific research, agriculture, informatics among others.
•Opportunity for female students to expand their social, cultural, and educational horizons.
Therefore by pursuing your career overseas, you are actually multiplying your opportunities to grow within the country or excel in an overseas environment.
After going through all the above factors which are required and can influence your final decision to study overseas, it is crystal clear that overseas education has all that it takes to equip you with the knowledge tools which will be required to build your career and can carry you through life having a distinct edge and superior knowledge over your peers. This is exceptionally critical since the job market scenario in these times is uncertain and fiercely competitive, having that overseas degree will just tip the scales in your favor while applying for employment in any organization.
The above overview will give you an eagle-eye insight while preparing for your overseas education decision and application for the program of your choice.
Submit the form and we'll get in touch in the next 24 hours
Check the downloadable guides!!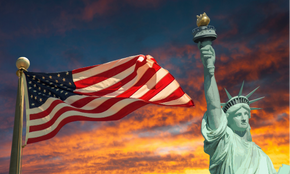 STUDY-IN-USA-Guide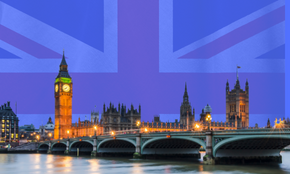 STUDY-IN-UK-Guide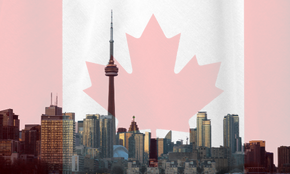 STUDY-IN-CANADA-Guide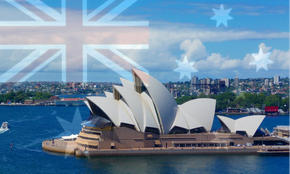 STUDY-IN-AUSTRALIA-Guide
---