2023-11-18
|
Countries
What are problems faced by Indian students in UK?
What challenges international students face in UK?
UK
Life,Climate,Food and Work Options
---
Every year, thousands of Indian students embark on a journey halfway across the world to pursue higher education in the United Kingdom. Drawn by the prestige of renowned universities and the promise of a world-class education, these students step into a realm brimming with opportunities and challenges. While the allure of the UK's academic excellence is undeniable, Indian students often face a complex tapestry of cultural, educational, and financial hurdles. This article delves into the multifaceted experiences of Indian students in the UK, shedding light on their struggles but also highlighting the incredible resilience and triumphs that mark their journey. Through this exploration, we aim to offer not just a glimpse into their challenges, but also to kindle hope and motivation for current and prospective students navigating this path.
1: Navigating Cultural Differences - Bridging Two Worlds
One of the most immediate challenges faced by Indian students in the UK is the cultural transition. Moving from a country known for its vibrant traditions and close-knit family structures to a nation with a distinctly different cultural ethos can be jarring. Many students recount their initial experiences of cultural shock from differences in communication styles to the subtleties of British humor.
However, these initial hurdles often pave the way for profound personal growth. For instance, a postgraduate student from Mumbai, shares, "In my first month, I felt like a fish out of water. But as I interacted more with my classmates and locals, I not only understood their culture better but also developed a deeper appreciation for my own." This sentiment echoes among many, as they find themselves becoming more adaptable and globally aware.
Interestingly, Indian students in the UK often become cultural ambassadors, sharing their rich heritage with peers. Festivals like Diwali and Holi have become popular on many campuses, thanks to Indian students who organize these events, adding a colorful slice of Indian culture to the UK's multicultural tapestry.
By embracing both cultures, Indian students in the UK are not just bridging two worlds; they are creating a unique space where diversity is celebrated and mutual understanding flourishes. This journey of cultural adaptation, though challenging, is a testament to their resilience and the enriching experiences they gain.
2: Academic Adjustments - The Learning Curve
For many Indian students in the UK, adapting to a new academic environment poses a significant challenge. The shift from the Indian education system, often characterized by rote learning and exam centric assessments, to the UK's more analytical and research-oriented approach, can be quite stark. This transition requires not just an intellectual shift but also a recalibration of study habits and learning techniques.
The journey begins in the classroom, where the emphasis is on critical thinking, open discussion, and independent research. Rahul, a student from Delhi pursuing engineering in London, reflects, "Back home, I was used to focusing on textbooks and lectures. Here, it's about applying concepts, thinking critically, and engaging in debates. It was intimidating at first, but it has made me a more confident and independent thinker."
Despite the initial hurdles, Indian students have shown remarkable adaptability. Universities report a positive trend in the academic performance of Indian students as they progress through their courses. This improvement is a testament to their dedication and the effectiveness of the support systems provided by educational institutions. Many universities in the UK offer specialized workshops and tutoring sessions to help international students acclimate to the new academic culture.
Moreover, Indian students often bring a fresh perspective to their classrooms, enriching discussions with insights from their diverse backgrounds. This exchange of ideas not only enhances the learning experience for all students but also fosters a global outlook, preparing them for careers in an increasingly interconnected world.
To aid in this academic transition, it is crucial for students to actively seek out resources such as writing centers, study groups, and mentoring programs. Engaging with professors and peers outside the classroom can also provide valuable insights and support. Additionally, time management and self-care are key components of academic success, especially when navigating the pressures of a new educational system.
In conclusion, while the academic adjustment for Indian students in the UK can be challenging, it is also a journey filled with opportunities for growth and development. The skills and perspectives gained during this time are invaluable, preparing students not just for academic success, but for a lifetime of learning and personal development.
3: Financial Burdens - The Cost of Dreams
The pursuit of education in the UK comes with a significant financial implication for Indian students. The combination of tuition fees, which can be substantially higher for international students, along with living expenses in a foreign economy, creates a substantial financial burden. This aspect of studying abroad is often one of the most daunting challenges faced by these students.
Tuition fees in the UK for international students can vary at a great extent, but they are generally much higher than what students pay in India. For an instance, the average annual tuition fee for an undergraduate international student can range between £10,000 to £20,000, and even higher for postgraduate courses, particularly in fields like medicine and business. When coupled with living expenses, which can include accommodation, food, transportation, and other personal costs, the financial strain becomes even more pronounced.
However, despite these challenges, Indian students have found creative and practical ways to manage their finances. Scholarships and bursaries offered by universities and external organizations play a crucial role. For instance, the Chevening Scholarships and the Commonwealth Scholarships are highly sought after by Indian students for their substantial financial support.
Part-time work is another avenue through which students supplement their income. The UK immigrations allows international students to work up to 20 hours per week during term time and full-time during vacations. Many students take advantage of this opportunity to not only support themselves financially but also to gain valuable work experience.
Moreover, Indian students have become adept at budgeting and finding cost-effective living solutions. Shared accommodations, cooking at home, and utilizing student discounts are common practices that help in reducing daily expenses.
Interestingly, the financial management skills acquired during this period often translate into long-term benefits. Managing a tight budget in a foreign country instills a sense of financial discipline and savviness, Many students from Grad-Dreams echo this viewpoint that "Learning to manage my finances here has been tough but empowering. It's a skill that I'll carry with me long after my studies."
In conclusion, while the financial aspect of studying in the UK poses a significant challenge for Indian students, it also serves as a valuable learning experience. The journey teaches them the importance of financial planning, the value of hard work, and the art of resourcefulness. These lessons go beyond mere financial management, shaping them into more capable and resilient individuals ready to take on the world.
4: Social Connections - Finding Community Away from Home
For Indian students in the UK, building a new social circle in an unfamiliar environment is more than just a challenge – it's a crucial part of their overseas journey. Leaving behind family and friends to study abroad make you feel lonely and isolated, especially in the initial months. The importance of forming new connections and finding a sense of community cannot be overstated for the overall well-being and happiness of these students.
Many Indian students initially struggle with making new friends in a different cultural setting. The social norms and ways of interaction in the UK can be quite different from those back home. However, this struggle often paves the way for the development of new social skills and a deeper understanding of cross-cultural relationships.
Universities in the UK play a significant role in facilitating these connections. They offer various clubs, societies, and events where students can meet others with similar interests or backgrounds. Indian student associations and societies are particularly popular, providing a platform for students from India to connect, celebrate festivals, and share experiences. These associations often become a home away from home, where students find not just companionship but also support and guidance.
In addition to university-led initiatives, Indian students in the UK often find community in unexpected places. Whether it's through volunteering, part-time jobs, sports teams, or local cultural events, these experiences provide valuable opportunities to form diverse friendships and networks. Such interactions not only alleviate feelings of homesickness but also enrich the students' understanding and appreciation of global cultures.
Moreover, the friendships and connections made during this time are often long-lasting. They form a global network of peers and professionals that can be invaluable in their future careers and personal lives. Our students from Grad-Dreams after few years usually look back at the experience fondly and share that, "The friends I made here in the UK are like my second family. We've supported each other through thick and thin. I know these bonds will last a lifetime."
In conclusion, while forging new social connections in a foreign land is challenging for Indian students, it is also an incredibly rewarding experience. It teaches them the value of diversity, the art of communication across cultures, and the joy of forming lifelong friendships. These social experiences are integral to their personal growth and contribute significantly to their overall success and happiness during their time in the UK.
5: Career Challenges - The Job Market Puzzle
Navigating the job market in the UK is one of the most significant challenges faced by Indian graduates. Despite having qualifications from prestigious UK universities, many find themselves struggling to secure employment post-graduation. This situation often stems from a complex mix of factors including visa restrictions, a competitive job market, and sometimes a lack of local work experience or network.
One of the primary hurdles is the visa regulation for international students. Although the UK government has introduced the Graduate Immigration Route, allowing students to stay back for two years after completing their studies to look for work, the window is still relatively tight for finding long-term employment and securing sponsorship for a work visa. This time pressure can add to the stress of the job hunt.
Moreover, the UK job market is highly competitive, with graduates from all over the world vying for positions. Employers often look for candidates with not just academic qualifications, but also with local work experience and a strong understanding of the UK work culture. This can be a disadvantage for international students who might not have had the opportunity to gain such experience.
However, it's not all bleak. Many Indian students and almost all our students from Grad-Dreams who chose to study in the UK have successfully navigated these challenges and carved out successful careers in the UK. Key to this success is early preparation and a proactive approach. Engaging in internships, part-time work, or volunteer opportunities during their studies can provide invaluable local experience and networking opportunities. Additionally, many universities offer career services, including counseling, workshops, and networking events, specifically aimed at helping international students.
There's also a growing recognition among UK employers of the diverse perspectives and skills that international students, including those from India, bring to the workplace. Sectors such as technology, engineering, finance, and healthcare are increasingly open to hiring international graduates.
Success stories abound as well. Usually students share the same sentiment which is that, "I started looking for internships in my first year itself. It was tough balancing work and studies, but the experience made me a stronger candidate. I secured a job in a tech firm in London even before I graduated."
In conclusion, while Indian students face considerable challenges in the UK job market, there are also ample opportunities for those who are prepared to seek them out. The experience of navigating these challenges not only equips them with valuable career skills but also instills resilience and adaptability – qualities that are highly valued in the global job market.
Most Frequently Asked Questions by Indian Students
1. What is the current situation in the UK for Indian students?
The UK currently offers a vibrant, multicultural environment for Indian students. With the introduction of the Graduate Immigration Route, students now have the opportunity to stay for two years post-graduation to seek employment. Universities continue to provide strong support systems, making the UK an attractive destination for higher education.
2. What challenges do students face while studying in the UK?
Indian students often encounter challenges such as cultural adaptation, different academic styles, financial management, and building a new social network. These hurdles are balanced by the supportive university environments and diverse student communities.
3. How is life in the UK for Indian students?
Life in the UK for Indian students is a blend of exciting cultural experiences and academic rigor. Students enjoy a diverse cultural landscape, opportunities for personal growth, and access to world-class education. However, adapting to the local lifestyle and weather can take some time.
4. Is getting a job in the UK difficult for Indian students?
Securing a job in the UK can be challenging due to competitive markets and visa regulations. However, with the UK's new post-study work visa, students have more time to find employment. Gaining local work experience and networking are key to increasing job prospects.
5. How safe is the UK for Indian students?
The UK is generally considered safe for Indian students. Universities and local communities take student safety seriously, offering various resources and support. However, as with any foreign country, students are advised to stay informed and take standard safety precautions.
6. Which is better for Indian students, the UK or the USA?
Choosing between the UK and the USA depends on individual preferences and academic goals. The UK offers shorter course durations and a new post-study work visa, while the USA is known for its diverse programs and research opportunities. Both provide excellent education and unique experiences.
Submit the form and we'll get in touch in the next 24 hours
Check the downloadable guides!!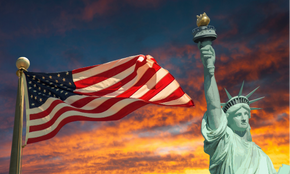 STUDY-IN-USA-Guide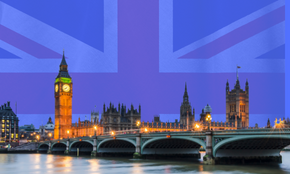 STUDY-IN-UK-Guide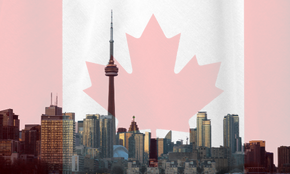 STUDY-IN-CANADA-Guide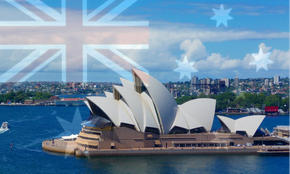 STUDY-IN-AUSTRALIA-Guide
---