2022-03-03
|
Countries
MIM in HEC Paris
Is HEC Paris good for MiM?
France
MS and ME and Masters
---
MIM in HEC Paris
HEC Paris is ranked #1 in the QS World University Rankings: Masters in Management Rankings 2021, and has consistently been regarded as one of the world's top management schools. As a result, for aspirants, the world-renowned HEC Paris MIM programme serves as a springboard to a successful international business career. With 20 specialities, 20 foreign dual degree programmes, a range of electives, and an optional gap year, you may tailor the curriculum to your own needs.
Why Go To Hec Paris For Mim?
The Master in Management (MIM) programme at HEC Paris is designed for tomorrow's leaders. It has remained at the top of the charts for a long time. The curriculum offers excellent chances for international travel. International exchanges, Double Degree programmes with top schools, and the CEMS combined degree provide students with a choice of alternatives. The ability to gain work experience as well as the average income records are both exceptional. The following are some of the most compelling reasons for candidates to enroll in the HEC Paris MIM programme:
At HEC Paris, aspirants can acquire the greatest management education accessible.

This is a terrific opportunity to become a part of a vibrant student community.

Multiple double degree opportunities with premier universities throughout the world, such as National University of Singapore, MIT, Hong Kong UST, Tsinghua University, Yale University– School of Management, and TU Munich, are an added benefit.

With over 20 specializations in significant areas (Finance, Strategy, Marketing, and so on), hundreds of electives, and the ability to waive up to 21 credits worth of courses, you may adapt the curriculum to your career aspirations.

To your benefit, take advantage of the world-class Career Center.

A fantastic opportunity to join an Alumni network and expand your employment opportunities.
Course Structure
The HEC Paris MIM program's award-winning curriculum is a model in and of itself. The course follows a three-stage procedure that includes M1 (core phase), a gap year for professional experience (optional), and M2 (specialization phase).
M1: Core Phase
The HEC Paris MIM program's first year focuses on the broad field of business and management, which is important for a successful and varied profession. The programme consists of a number of required general management courses as well as a number of elective courses. Waiver programmes allow students to take advantage of advanced courses and a greater selection of electives. Up to 8 courses and 21 credits can be eliminated if you apply.
Optional Gap Year:
HEC Paris allows students to take a gap year to expand their professional network and get significant industry experience. After taking an optional gap year in a field of their choice, students can hone their career ambitions and desires by going immediately into the corporate sector. This training will not only enhance their experience, but it will also boost their confidence as they begin their new work.
M2: Specialization Phase:
The second-year curriculum is critical in tailoring students' experiences and abilities. In their second year, students will use the skills and broad knowledge they earned in their first year to make important career selections. There are over 20 specialties to choose from, each offering a gold standard of knowledge and abilities to help you get started in this field.
Double Degrees
HEC Paris has partnered with some of the best universities in France and around the world to provide Dual Degree Programs. These programmes, whether in Data Science, Management, Law, or Public Affairs, improve students' analytical skills in a global setting, resulting in greater cultural understanding and a truly global viewpoint that is ideal for today's globalized business world.
Class Profile
HEC Paris's well-known and long-standing habit of inviting international students is one of its most valued assets. Through academic content, worldwide exposure, business community involvement, and a network of 52,300 alumni, the prestigious B-school continues to create a strong international ambiance. The HEC campus provides a wonderful living and learning environment, conveniently located near Paris' dynamic cultural and social life, and an enjoyable and enriching experience.
Eligibility Criteria
All countries are welcome to apply to the HEC Paris MIM programme, which is available to high-level applicants with little or no professional experience.
Have completed a three-year bachelor's degree in any subject of study with 180 ECTS (Sciences, Engineering, Arts, Social Sciences, etc.).

Applicants must apply in the same year as they earn their bachelor's degree.

Possess an acceptable GMAT score.

Have a GMAT score that is acceptable.

The ability to communicate in French is not a requirement for admission.
Admission Requirements
To be considered for the HEC Paris MIM programme, one must submit the following documents in addition to meeting the fundamental qualifying criteria:
Academic transcripts from the most recent semester, including official GPA and any exchange programmes.

Enrollment certificate, often known as a degree certificate

GRE/GMAT/TAGE MAGE

Recommendation Letter: 2 English as a Second Language IELTS/TOEFL/TOEIC/Cambridge Test Scores

CV or resume that has been updated

Passport or other kind of identification

There are at least 60 months worth of passport-sized images with only the head and shoulders showing.
Intakes
Students have two options for applying for the forthcoming academic year (September 2022). Students must select just one choice; for example, if you apply to HEC first, you will not be allowed to Join a School in France (ex SAI) afterwards. Only the first validated application for the September 2022 intake will be authorized if an application is submitted both through Join a School in France and directly through HEC.
Career Prospects
Applicants to the HEC Paris MIM programme can use the services of a world-class career center to build their career objectives. Students will participate in a range of campus events in order to improve their network and opportunities. They can also take part in workshops to strengthen and develop their soft skills, attain their full potential, and start a satisfying career. The following are some of the top recruitment firms that aggressively attract HEC Paris MIM graduates:
Amazon

Capgemini Invent

Accuracy

BearingPoint

Air Liquide

A.T. Kearney

Barclays

Bain & Company

BNP Paribas

Deutsche Bank

Chanel

Merrill Lynch Bank of America

Google

EY

Goldman Sachs

LVMH

J.P. Morgan

L'Oréal

Deloitte

Mc Kinsey & Company

PwC

Roland Berger

Morgan Stanley

Oliver Wyman

URGO Group

Rocket Internet

The Boston Consulting Group

Rothschild

Societe Generale

Unibail Rodamco

Total

UBS

Procter & Gamble
Submit the form and we'll get in touch in the next 24 hours
Check the downloadable guides!!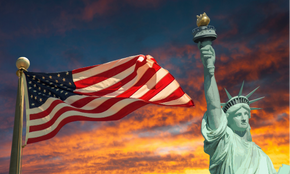 STUDY-IN-USA-Guide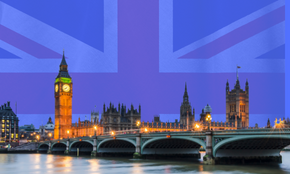 STUDY-IN-UK-Guide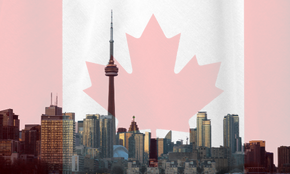 STUDY-IN-CANADA-Guide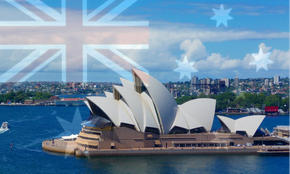 STUDY-IN-AUSTRALIA-Guide
---