2022-03-08
|
Countries
Study Masters in Cyber Security in The USA
Is MS in cyber security worth it in USA?
USA
MS and ME and Masters
---
Masters in Cyber Security in The USA
Masters in Cyber Security in the United States is a one- to two-year programme that trains people for cybersecurity and information assurance leadership roles in a variety of enterprises, government agencies, and non-profit organizations. The programme could be delivered on-campus, online, or a combination of the two. It is available as a full-time or part-time degree programme at some of the most prestigious universities in the United States.
To be eligible to apply for an MS in Cyber Security programme in the United States, you must have a bachelor's degree in computer science or a related discipline. SOP for the United States, writing sample, LOR, résumé, proof of financial capacity, and immigration documents are all required as supporting materials for admission to the university.
Schools in the United States that offer Masters in Cyber Security programmes have tuition rates ranging from 30,800 to 119,000 USD. Students who are in financial need can participate in the programme by taking advantage of one of the numerous scholarships to study in the United States that are available. The reasonable return on investment, on the other hand, justifies the high tuition costs. According to the Bureau of Labor Statistics, the average annual pay for cybersecurity graduates in the United States is 76,960 USD.
Why Study Masters in Cyber Security in The US?
Masters in Cyber Security in the United States has gained appeal among study abroad candidates in recent years, owing to the increasing number of job chances in the field. The following are a some of the arguments in support of this assertion:
Job growth for Information Security Analysts is predicted to be 32 percent by the year 2028, which is significantly greater than the national average of 5 percent during the same period.

Pay Grade for an Information Security Analyst is 99,730 USD per year, but the average pay grade for all computer jobs is just 88,240 USD per year, according to Payscale.

Finance and insurance are the most sought-after industries for cybersecurity graduates in the United States, with salaries of up to 103,510 USD a year.

When you have 5-9 years of experience as a Cyber Security Analyst, your salary might climb to 87,000 USD per year.
Best universities in the USA for a masters in Cyber Security
According to the THE World University Rankings for 2022, the following are the top ten universities in the United States that offer Masters in Cyber Security programmes, along with information on their total programme fees, duration, and delivery mode:
Course Details
The Master of Science in Cyber Security is a computer-based degree that involves the study of communication networks and technologies, as well as the examination of legal and ethical concerns related to computer security and privacy. In the United States, you can apply for Masters in Cyber Security degrees that are offered on-campus, online, and as full-time or part-time programmes.
While studying in the United States, you will gain knowledge of forensic issues that will assist you in identifying the source of a data attack. Most institutions require students to complete a research or thesis project as part of their degree programme, which allows them to narrow their attention on a particular area of interest.
Types Of Courses
MS in Cyber Security: Methods pertaining to data integrity, disaster recovery, business continuity planning, and risk management are covered in depth in an MS in Cyber Security programme. Among the topics covered in the courses are sophisticated tools and techniques (such as forensics and cryptography/cryptanalysis) as well as significant organizational practises (e.g. access control).
MS in Computer Science (CS): Some colleges have chosen to continue with an MS in Computer Science and provide an elective/concentration in security rather than create a distinct degree programme in cybersecurity.
MS in Information Assurance (IA): Information assurance involves both the technical and management elements of safeguarding and controlling information and information systems. Information assurance is a field that is growing in popularity. In addition to technical studies in areas such as forensics, audits, intrusion detection, and so on, the students study security policies, best practices, cyber law, and other management-related subjects.
Master of Science in Information Technology : CTOs and IT managers may be interested in pursuing an MS in Information Technology with a concentration in security. Security threats, regulatory issues, corporate objectives, and information technology best practices are among topics that are frequently covered in courses.
Admission Process
Students having a bachelor's degree in computer science, cybersecurity, or a related discipline can apply to Masters in Cyber Security programmes at colleges in the United States.
Eligibility for Masters in Cyber Security :
An undergraduate degree in computer science, cyber security, or a related discipline is preferred.

Many colleges need a grade point average of 3 or above (4-point scale), or an 8.75 (10-point scale), or an 83 percent graduation rate for the final two years of undergraduate education.

Core Requirements for the subject:
Calculus (1-2 years)

Courses in mathematics that go beyond calculus (e.g. discrete mathematics, linear algebra, differential equations, etc.)

Computer science courses (e.g. data structures, programming, computer architecture, etc.)
Evidence of fluency in the English language
Required Documents for Masters in Cyber Security
Official transcripts are available.

SOP (at least 500 words)

A piece of writing from a former job or academic experience. As an alternative, a two-page double-spaced word-processed essay on the following two subjects can be submitted:
Examining two achievements that demonstrate the candidate's ability to succeed in the graduate programme.

Discussing the applicant's unique personal attributes and life experiences that set him or her apart from other graduate programme applicants.
LOR.

Language proficiency in English must be demonstrated.

A financial certificate as well as financial records to back it up.

resume currently in use (a detailed summary of educational qualifications, personal profile, work experience, and extracurricular activities)

a copy of a current passport

Documents for Immigration.
Letters from the bank and the sponsor

Finances Declaration and Certification

Transfer Form F-1 (if currently residing in the U.S. on an F-1 visa).
Visa Requirements for Masters in Cybersecurity
As an international student, obtaining an F-1 visa is a crucial part of the documentation that must be completed. The following are some of the requirements for the same, in short form:
A valid passport with an expiration date that is more than two years after the start of the postgraduate programme is required.

A bank account with enough money to cover the tuition and living expenses for the first year.

If the candidate has applied for any scholarships granted by institutions in the United States, bank statements that serve as proof of eligibility are required.

Forms of eligibility, such as the I-20 and SEVIS fees of 200 USD
Total Costs for MS / Masters in Cybersecurity in USA
It is a wide term that refers to all of the expenses that an international student who wants to study abroad will incur. Not only is the United States one of the most popular foreign student destinations, but it is also one of the most expensive student destinations as well. So, if you are considering pursuing a Masters in Cyber Security in the United States, you should be aware of the following costs.
Pre arrival costs
International students will have to spend a significant amount of money before they can travel to the United States to study, such as application costs, visa application fees, and fees for tests to study in the United States. Some of these are covered in greater detail in the following table:
Tuition fees
UC Berkeley offers the highest yearly tuition expenses for a Masters in Cyber Security programme in the United States, at $69,984 USD each academic year. Among the lowest-cost colleges and universities are Mercyhurst University and University of Tampa.
Cost of living
The expense of pursuing education in the United States is fairly expensive, with the average cost of studying in the United States being roughly 1000 USD per month, which is equivalent to 74,000 INR. Here is a breakdown of some of the monthly expenses that an international student will incur on a regular basis while studying in the United States:
200 dollars for lodging (The cost will vary depending on the type of housing selected by students in the United States.)

200 USD for groceries

150 USD for food

100 dollars for transportation

250 USD for entertainment and shopping

Calls to other countries are charged at a rate of $15 USD.

Total expenses $915 USD.
Scholarships for Cybersecurity courses in USA
As previously mentioned, studying and living in the United States might be difficult. Taking advantage of scholarships offered to international students is one method to avoid burning a hole in your wallet. Listed below are some awards that you may be eligible to apply for:
Career prospects for MS in cyber security in USA
Cyber Security professionals are required in businesses of all sizes and in all industries, but particularly in healthcare, financial, and even educational institutions, where assets, transactions, and health data must be safeguarded against cyber criminals. In these disciplines, there are a variety of positions that can be filled. In general, they offer excellent pay and are in great demand for a problem-solving mentality, technical abilities, meticulous attention to detail, and the ability to assess risks.
According to the United States Bureau of Labor Statistics, job growth for cybersecurity specialists is predicted to increase by 28 percent by 2026, with incomes expected to be over 135,000 USD per year, with figures changing depending on location and years of expertise.
Some of the greatest IT Security jobs in the United States, as well as the average yearly pay for these positions, are included below:
The global epidemic of cybercrime has prompted a global push to strengthen cybersecurity at enterprises across all industry sectors as a result of the epidemic. According to CybersecurityVentures.com, the predicted global cost of cybercrime will soar to $6 trillion per year, with hackers working around the clock to attack high-profile targets such as Target, Uber, Equifax, the FBI, and many others, making it a growing concern.
According to the ISC2 (International Information System Security Certification Consortium), there is a worldwide shortage of 2.93 million Cyber Security specialists, making it an excellent career choice for science graduates who want to work in the field. If you have a natural aptitude for computer hacking and the prospect of apprehending criminals gives you a rush of excitement, then a Masters in Cyber Security degree is the correct decision for you.
Submit the form and we'll get in touch in the next 24 hours
Check the downloadable guides!!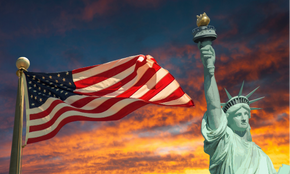 STUDY-IN-USA-Guide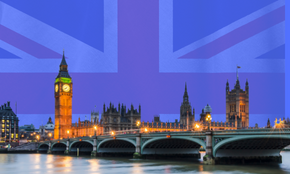 STUDY-IN-UK-Guide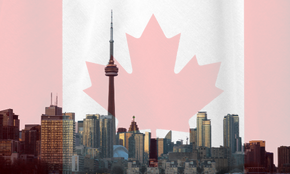 STUDY-IN-CANADA-Guide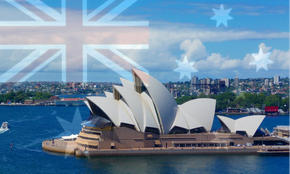 STUDY-IN-AUSTRALIA-Guide
---