2020-08-07
|
Study Abroad
Study PhD in Switzerland
Is PhD free in Switzerland?
---
Study PhD in Switzerland
The beautiful country of Switzerland is well known as an international study destination. Its unique cosmopolitan culture, magnificent scenery, and the Swiss attitude towards peace and prosperity never cease to amaze its tourists. Switzerland has some of the most sought-after Universities to study in. Due to its low-cost living and exclusive facilities, a large number of international students choose to study here. It houses some of the most prominent schools and Universities in the world which are internationally recognized and the students graduating from these universities have the power to almost guarantee a lucrative job opportunity. Some of the best courses offered by these Universities are Gastronomy, Engineering, Finance, etc. are There are many prestigious Universities in Switzerland that offer various courses in a variety of streams, these include the University of Geneva, University of Zurich, ETH Zurich (Swiss Federal Institute of Technology), etc. The University of Basel is the oldest University here.
A Ph.D. is a postgraduate doctoral degree, awarded to a student who completes his/her original thesis offering a significant new contribution to the knowledge in their respective subject. The qualifications of a Ph.D. are available in all subjects and are normally one of the highest levels of academic excellence a person can achieve. The Swiss Ph.D. is highly engaging and very interactive making this doctoral degree a very popular choice for further studies among postgraduates in Switzerland. Even many international students decide to pursue a Ph.D. after their post-graduation in a field of their choice here. A doctoral degree in Switzerland enjoys an outstanding reputation and offers a variety of subjects to pick from for one's Ph.D. It is a great experience in world culture and education in a first-world nation for them making Switzerland a no brainer for international students.
Switzerland takes several measures to help their students understand the subject. Educational institutions in Switzerland focus on practical education over traditional rote learning. To be awarded a Ph.D., one has to have a higher education degree such as a Master's Degree with first or second class honors. The Swiss Universities are highly funded, emphasize on doctoral education, and also provide courses in multiple languages. These Universities offer generous support to early researchers who want to research in Switzerland after their Ph.Ds. The average cost of tuition here is about 880 to 1,760 pounds or even higher if one wishes to enroll in a private University. The cost of living here too is very minimal but this isn't an excuse for you to not plan everything and check with the University of their choice for further options for accommodation and food etc. Acquiring a Ph.D. in Switzerland takes almost the same amount of time as compared to the USA (3 to 6 years) which is a longer time duration for a Ph.D. as compared to any other country. The longer amount of time helps students to research even deeper into the topic they have chosen which makes them even better versed with the topic than the students studying a Ph.D. in another country. The average student takes up to 3 years depending on the breaks taken by the
student. Mostly, students return to their respective hometowns and return at a later time again in the future as the majority of the students prefer to have a break in between the two degrees and take a vacation. Students also take breaks between courses in order to have more time to complete their dissertations or arrange their visas. It takes a lot of dedication and hard work to acquire a degree of this stature, it is advisable to have a clear understanding of what subject you are interested in and speak to an experienced advisor who will guide you and to give you vital information of the subject you wish to study which in turn will help you while studying for your Ph.D.
The Swiss Ph.D. is similar to doctorates in the USA and other countries. A student will research his/her topic in-depth and eventually produce a dissertation that makes an original and significant contribution to your field of research.
You'll do this with the support of at least one supervisor. You may be able to find a supervisor through contacts from your previous university, or by searching for institutes and research centers or teams which relate to your area of interest. They'll be an established researcher with the academic expertise to help you develop your ideas and the practical experience to guide your project through to completion. In New Zealand, your supervisor also plays an important role in the Ph.D. process. During this, you will also be preparing for your most important research paper as a doctoral student, your dissertation.
A doctoral dissertation is a written document focused on the subject you chose and spent your time updating your knowledge through academic research in the first half of your Ph.D. In the final few years of doctoral study, you will be focused on the preparation of your dissertation or thesis. For your dissertation, you may focus on an original theory, a developed theory that contributes to the work of another theory/thesis or practical application of the research you have conducted with proof. A research proposal is required to be submitted by all students when applying for a Ph.D. The proposal should clearly and systematically state the premise of the research you want to conduct, what problem will be simplified or even solved and how will you carry forward said research. The proposal must however be accepted by a panel of experts on the field before you are awarded a Ph.D. Your thesis will be assessed through an oral examination or defense. In Switzerland, this takes place in a public setting, rather than a private viva like setting. You will discuss your dissertation in front of a panel of experts, including at least one external examiner from outside your university. The panel will ask you questions regarding your thesis and also about your conclusions regarding the said thesis. The panel in rare cases even asks the student to provide a short presentation of the important findings. One must also be prepared to repel any negative comments that come his/her way and try to defend their thesis.
Once you've successfully defended your dissertation on a public forum and it has been accepted by the panel then you will be awarded your well-deserved Ph.D. and you can attach the title of 'Doctor' to your name.
Submit the form and we'll get in touch in the next 24 hours
Check the downloadable guides!!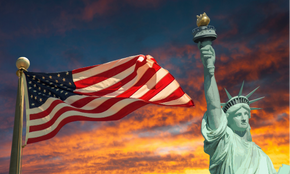 STUDY-IN-USA-Guide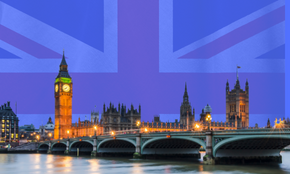 STUDY-IN-UK-Guide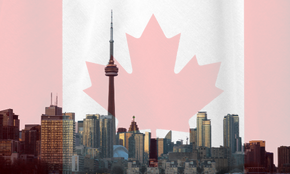 STUDY-IN-CANADA-Guide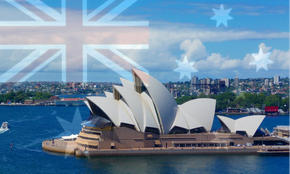 STUDY-IN-AUSTRALIA-Guide
---