2020-07-07
|
Countries
How to Study PhD in France
What the requirements for PhD in France?
---
STUDY PH.D. IN FRANCE
France is a metropolitan country located in Western Europe. France is known for its exceptional fashion, learning atmosphere for its students, and various educational opportunities such as good quality of education. It is a fact that French Universities are to be considered among the best universities in the world for overall learning always competing with other famous Universities worldwide. France is one of the top French-speaking countries where you can study abroad while also receiving modern education. It is home to some very prestigious universities in the world such as the University of Paris, Sorbonne University which is one of the oldest and most esteemed universities in France, PSL Research University, Ecole Polytechnique, Telecom Paris, etc. All these factors contributed towards France becoming a well-known study abroad destination it is today.
A Ph.D. is a postgraduate doctoral degree, awarded to a student who completes his/her original thesis offering a significant new contribution to the knowledge in their respective subject. Ph.D. qualifications are available in all subjects and this doctoral degree is normally one of the highest levels of academic achievement a person can be awarded. This doctoral degree is a very popular choice for further studies among postgraduates all over the world. The doctoral degree in France enjoys an outstanding reputation for said degree and offers a variety of subjects to pick from for one's Ph.D. Some of the best courses offered here are Gastronomy, Culinary Science, Information and Technology, Research, etc. Being introduced to the French traditions and culture, one definitely falls in awe of this country and its people.
Contact Grad-Dreams experts for the best study abroad plans.
France takes its responsibility towards education very seriously ensuring top tier education to all of its students. Educational institutions in France strike a balance between all the main aspects making good students such as discipline, current affairs, overall personality, etc. Universities make sure that their students also have good social skills which help them in the future. To be awarded a Ph.D., one is encouraged to have a higher education degree such as and mostly a Master's Degree, but one can also enter a 5 year Ph.D. course after their Undergraduate Batchelor's program. Some Universities also apply a minimum age policy, furthermore, all candidates will generally have to sit for a French proficiency test unless the candidate has studied in a country where French is one of the official languages or he/she already has a proficiency certificate. You might have to sit an entrance examination such as the Classe Preparatory Aux Grandes Ecoles (CPGE). Studying in France for a Ph.D. is not expensive at all. Most doctoral programs in France charge traditional tuition fees to students pursuing a Ph.D., the structure of these fees can differ if one opts for a private University but on average a regular fee is of 380 pounds per year for public institutions and 3,000 to 10,000 pounds per year for private institutions. The fees remain the same for the national as well as international students. The cost of living, even though minimal can be an issue and hence one should try to plan everything in advance and should check with the University of their choice for further options for accommodation and food. Acquiring a Ph.D. in France takes a minimum of 2 to 3 years. This amount of time helps students to find a deeper and applied understanding of their subject of study. An average student takes up to a time duration of 5 years depending on the breaks taken by the student to obtain a Ph.D. and it also depends on whether the student is involved in any other king of doctoral research. Mostly, students return to their respective Universities at a later time again in the future as the majority of the students prefer to take a break in between the two degrees and take a vacation. It is also advisable to have a clear understanding of what subject you are interested in and speak to your seniors or an experienced advisor who will guide you so as to give you vital information that will help you while studying for your Ph.D. When applying for an individual Ph.D., you will first need to find a suitable professor who is willing to be your supervisor. You should also send said professor a letter of recommendation from your current academic personnel. Professors command a great deal of authority at French university and the supervisor-supervisee relationship is more akin to a master-disciple interaction. If you are applying directly to a project then you will already have a designated supervisor; whereas if you apply to doctoral school, you may be assigned a supervisor or be required to apply for a professor yourself. Once assigned a supervisor you will sign a moral contract depicting the preparation of your thesis, objectives, and resources. In France, a thesis may be supervised by one or more supervisors.
At the beginning of your doctoral degree, you will have to face a significant learning curve, expand your knowledge in research presentation, improve your research skills and also enhance your knowledge of the subject you have chosen as your field of study. During this, you will also be preparing for your ultimate accomplishment as a doctoral student, your dissertation.
A doctoral dissertation is a written document focused on the subject you chose and spent your time updating your knowledge through academic research in the first half of your Ph.D. In the final few years of doctoral study, you will be focused on the preparation of your dissertation or thesis. For your dissertation, you may focus on an original theory, a developed theory that contributes to the work of another theory/thesis or practical application of the research you have conducted. You will be presented before a Doctoral Committee consisting of experts in your field. Your dissertation will then be examined during the Defence ceremony where you will also be cross-questioned by said Doctoral Committee who will determine whether your thesis is worthy enough for you to be awarded a Ph.D. Once you have successfully defended your thesis in front of this Committee, then you will be awarded the esteemed Ph.D. that you have worked so hard for.
Submit the form and we'll get in touch in the next 24 hours
Check the downloadable guides!!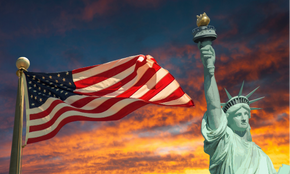 STUDY-IN-USA-Guide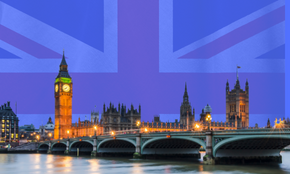 STUDY-IN-UK-Guide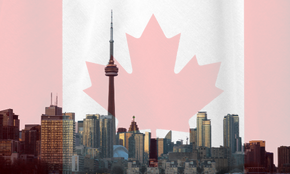 STUDY-IN-CANADA-Guide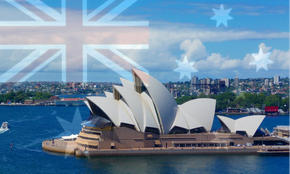 STUDY-IN-AUSTRALIA-Guide
---