2018-04-28
|
Science Technology And Business
Study Business & Management Courses Abroad - USA, UK, Canada, Australia, Europe - Management Education Consultant
What are the 4 types of study abroad programs?
---
STUDY BUSINESS MANAGEMENT COURSES ABROAD
A bachelor's in business management is the most popular major among college graduates. Students receive instruction in finance, business operations, marketing, and leadership. Everyone develops different passions in their lives such as making videos, designing things, playing music or playing a sport perhaps. Whatever your passion, you can easily add the element of the business to it and make a career out of your passions. Each year several students opt for this as they take up the course of Business management.
Now you can either study business in your own country or go abroad, I recommend the latter. Studying business abroad enables you to expand your worldview and adopt a broader outlook than you already have. During your business degree, you'll build up an expansive information network on business activities such as acquiring abilities in your particular field, like client experiences, Business, money, tasks, business strategy, communications and IT, Marketing, etc. Most of the colleges presently have specific business colleges on their grounds, with more than 300,000 undergraduate students enlisting every year to learn the trade. Studying Business Management abroad will be very beneficial for you in terms of learning different skills such as Leadership skills, analytical ability, proper communication, Teamwork, Time management, Decision making, etc. These skills are highly desirable to employers who have to face the challenge of the fluctuating markets and need a workforce who can work efficiently and give good results.
After reading all of this you must definitely be considering studying business abroad and now the immediate question arising is "Which are the best countries to study Business Management from?". Well As the founding father of the MBA, the USA tops the list of top countries for business school candidates with a majority of 52.6% of worldwide candidates wanting to study here but during the last year or so the popularity of the USA for this course seems to be reducing. The number of students wanting to study here has dropped down by 16% in the last eight years and 7.6% in the last 5 years. This has happened as there has been a rapid increase in competition for the subject and due to this the academic requirements have increased as the international education atmosphere has become even more competitive.
If you are planning on Going to the USA for your Business Management course then you can always consider Harvard University, MIT(Massachusetts Institute of Technology), Stanford University, or the University of Pennsylvania. Usually for education, developed such as the USA and the UK are the go-to countries for students. The USA is then followed by the UK with 9.5% of students wanting to go there with prestigious universities such as London Business School, Warwick Business school, King's college, etc and coming in at the third place in Canada with 8.5% students wanting to study here with up and coming colleges such as the University of British Columbia, University of Toronto, University of Alberta, etc and in the line of the top five countries for studying Business management are France and Germany and all these are the five best to study Business courses in.
For the most part at whatever point one is anticipating concentrating abroad, there are a couple of specific necessities the understudy being referred to needs to satisfy. These rules are A finished application structure confirmation of secondary school completion (normally 12 years of tutoring), Certification of English language capability (generally a score from the Test of English as a Foreign Language [TOEFL]), Evidence of monetary help (needed for the I-20 structure), the authority records of you past instruction establishment with at any rate a 3.6 GPA, Statement of direction, letter of suggestion, a duplicate of your identification, in Canada you should give a French capability test ideally DELF, DELF or TCF and so forth.
Regardless of a student pursuing a Business Management degree online or offline, it will roughly take four years of studying to graduate with good grades. Requiring core classes, general electives, and program-specific courses, students must earn at least 120 credits. If you are a student who works then you can also opt for the accelerated online programs in order to learn and graduate in under four years. Such programs usually go on throughout the year without any holidays or breaks and may even assign credits to the students arbitrarily. Also depending on the students' course, additional licensures or certifications can be required. For example, CPAs must earn a license. Additionally, graduates can further their career options and earning potential by completing optional certifications.
Consider the entirety of the potential costs when choosing where you need to go to class. The normal educational cost, charges, and food and lodging for students during the 2018-19 school year will be nearly $25,000. Be that as it may, in-state government-funded schools commonly cost fundamentally cost very less in comparison to private institutions. Furthermore, some online Bachelor's Management administration programs charge all international students the same tuition fees regardless of whether they live out of state.
Completing a bachelor's prepares the alumni to begin their own organizations or work at entry-level administration positions and having a bachelor's in Business Management also allows graduates to work in private ventures, charities, or with large-scale associations (e.g., medical care or assembling organizations. On average, the annual salary of an employee with a Business Management degree is $53,290 to $68,140 annually. The USA is the highest-paid region for students all over the world along with excellent education quality. Employers here are in constant need of graduates with a business and management degree and also give lucrative job opportunities to further enrich the student's understanding and finance-related skills. Doing Business Management also opens several avenues for your profession and career. Some of the areas you can apply to for a job are Management, Marketing, Finance, HR, Accounting, Operations, Statistics, Law, Business Analyst, etc.
Submit the form and we'll get in touch in the next 24 hours
Check the downloadable guides!!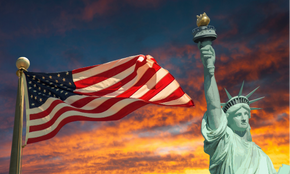 STUDY-IN-USA-Guide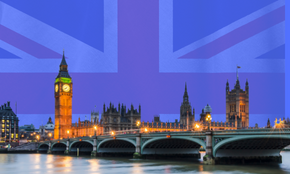 STUDY-IN-UK-Guide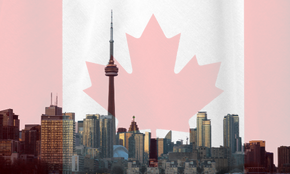 STUDY-IN-CANADA-Guide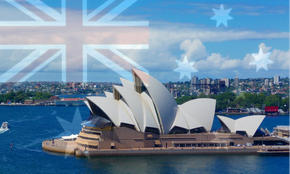 STUDY-IN-AUSTRALIA-Guide
---