2023-08-19
|
Study Abroad
5 Ways to Capture and Share Your Study Abroad Memories
How to capture the best moments of your study abroad experience
International Student Travel
Life,Climate,Food and Work Options
---
5 Ways to Capture and Share Your Study Abroad Memories
Embarking on this global education journey is an incredible opportunity to immerse yourself in new cultures, broaden your horizons, and create lifelong memories. And what better way to preserve and share those experiences than through documentation? In this blog post, we'll explore some of the best methods to document and share your study abroad experience.
# Taking pictures
Snap, click, capture! One of the most popular and visually appealing ways to document your study abroad experience is through photography. Whether you're using a professional camera or simply your smartphone, taking pictures allows you to freeze moments in time and preserve them forever.
As you explore new cities, landscapes, and cultural sites, don't forget to have your camera ready. Capture the vibrant colors of local markets, the architectural wonders of ancient buildings, and the laughter-filled gatherings with newfound friends. But it's not just about capturing iconic landmarks. The beauty lies in the details too – from street art to unique cuisine presentations – every snapshot tells a story. And let's not forget about selfies! While some may scoff at this trend, there's no denying that self-portraits taken against breathtaking backdrops are perfect for showcasing both yourself and the stunning locations you've visited.
Remember, photography is all about telling stories without words. So get creative with composition, lighting, and even editing techniques if you wish!
# Keeping a journal
Keeping a journal during your study abroad experience is one of the best ways to document and preserve your memories. It allows you to capture not only the sights and sounds but also your thoughts, emotions, and personal growth along the way.
In your journal, you can write about the new places you visit, the people you meet, and even the challenges you face. Describe in detail the flavors of local foods, the beauty of architectural wonders, or simply how it feels to navigate through unfamiliar streets. By putting pen to paper (or fingers to keyboard), you will be able to relive these moments later on.
Moreover, keeping a journal helps with self-reflection and introspection. As you write about your experiences abroad, take time to ponder how they have impacted you personally and academically.
Finally a journal becomes a valuable resource for future endeavors. It serves as an authentic reference when writing resumes or applications for graduate school or jobs that value global education experiences. Your documented adventures can demonstrate adaptability as well as cross-cultural communication skills which are highly sought after in today's global marketplace.
Making videos
Making videos is another excellent way to document and share your study abroad experience. With the advancement of technology, almost everyone has a smartphone with a built-in camera that can capture high-quality videos. So why not take advantage of this tool to create engaging visual content?
Videos allow you to bring your experiences to life in a way that photos and written words cannot. You can record the bustling streets of the city you're studying in, capture the sights and sounds of cultural events or even film yourself talking about your adventures.
The best part is that video editing software is readily available, making it easy for anyone to add music, captions, and special effects. Get creative with storytelling techniques like time-lapses or montages to make your videos more captivating.
# Posting on social media
Posting on social media is one of the best ways to document and share your study abroad experience. With just a few taps on your phone, you can instantly connect with friends and family back home and keep them up to date with all the exciting things happening in your life.
Not only does posting on social media help you capture memories, but it also allows others to follow along with your journey. Your posts can inspire others to consider studying abroad or even travel to new destinations themselves. One of the great things about social media is that it provides an opportunity for engagement. Friends and family can leave comments on your posts, asking questions or sharing their own thoughts. This creates a sense of connection despite being thousands of miles away.
Using hashtags related to study abroad or global education can help increase visibility for your posts. Others who are interested in similar topics may come across your content while scrolling through their feeds.
# Creating a blog
When creating a blog for your study abroad journey, it's important to choose a platform that suits your needs. There are many free blogging platforms available such as WordPress or Blogger that offer user-friendly interfaces and customizable templates.
Once you have chosen a platform, start by brainstorming ideas for your blog posts. Think about the places you visited, the people you met, the cultural experiences you had - anything that stood out during your time abroad. Remember to include vivid descriptions and personal anecdotes to make your posts engaging and relatable.
In addition to written content, don't forget to include visuals in your blog posts. Share photos of stunning landscapes or mouth-watering local cuisine. You can also embed videos from memorable trips or interviews with locals.
Sharing your blog on social media platforms like Facebook or Twitter can help reach a wider audience beyond just friends and family. Use relevant hashtags related to studying abroad or global education so others with similar interests can discover and follow along with your journey.
By creating a blog about your study abroad experience, you'll be able to look back on all the amazing memories made while sharing them with others who may find inspiration in following their own educational dreams overseas!
# Conclusion
Studying abroad is an incredible experience that offers countless opportunities for personal growth and cultural immersion. It's important to document and share this journey, not only to create lasting memories for yourself but also to inspire others and showcase the value of global education. By following these best practices, you can effectively capture your study abroad experience:
But, documenting should not overshadow experiencing — be present in the moment while still capturing it! Sharing your study abroad experience is not only rewarding but also helps promote the importance of global education in today's interconnected world.
Safe travels!
Related Blogs :
Submit the form and we'll get in touch in the next 24 hours
Such valuable insights and tips for a successful study visa application. Indian Students can talk to our Career counsellor for free career consultation Cosmo Consultant - https://cosmoconsultants.in/

24-08-2023
Check the downloadable guides!!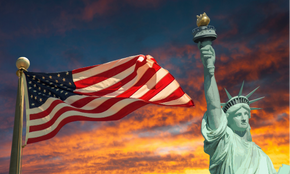 STUDY-IN-USA-Guide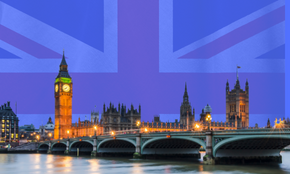 STUDY-IN-UK-Guide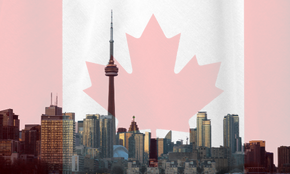 STUDY-IN-CANADA-Guide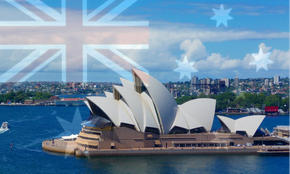 STUDY-IN-AUSTRALIA-Guide
---